Brooklyn Decker Blows Away Our Expectations
So, What To Expect When You're Expecting… let's be honest here for a second. It truly looks like a movie we're never going to see. From the mess of a photoshop billboard that has been ridiculed from every angle since it was first released, to the ads that made it look like a the worst Oprah Book Of the Month Club offering around, to the fact that they're trying to "funny up" an instructional manual in the first place. If we somehow end up watching this movie, it will be because we are on our deathbed and our TV remote ran out of batteries. But, that said, looking through the cast, and there are quite a few lovely ladies in this film. Cameron Diaz. Jennifer Lopez. Elizabeth Banks. All of these are among the best-looking ladies around. But the one that we're even more pleased at seeing (or not, seeing as we're NEVER SEEING THIS MOVIE) is the lovely Brooklyn Decker. Why do we feel so? Peruse the gallery below and you'll understand.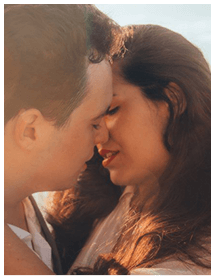 Simple Trick Tells You if a Girl Wants You to Kiss Her
Do girls leave you confused as to whether or not they like you?

Let's face it. Girl's don't make it easy for you. She will often send mixed signals leaving you unable to tell if she is being friendly or flirty. If you read her signals wrong you risk rejection and embarrassment. Or worse, you blow it with a girl who wanted to kiss you.
Here is a simple and innocent move that will instantly tell you if you're in the friend zone, or if she's waiting for you to kiss her.

We respect your email privacy
About Rick Mosely Rick is the editor for TSB magazine.