Let's Consider Olivia Munn Once Again
Our opinions about Olivia Munn on this website are well known. While some people don't like her, for whatever reason that is be it they don't think she "earned" her spot on The Daily Show — which, really, was she even on it that long? — or that she had some nude photos of her leaked on the Internet… the fact is, people don't like her because she's hot AND funny. In the comedy world — which generally draws the, let's say, not-top-attractive-tier-in-high-school kind of person — it's seen as an attack if someone is both funny AND super-hot. But we love her. With find her charming. And, along with the fact that it's being directed by Steven Soderbergh, we will more than happily risk seeing tons of shirtless and naked dudes in the new movie "Magic Mike" because she's in it.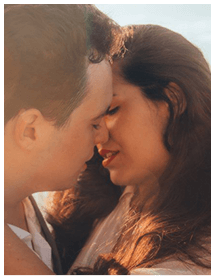 Simple Trick Tells You if a Girl Wants You to Kiss Her
Do girls leave you confused as to whether or not they like you?

Let's face it. Girl's don't make it easy for you. She will often send mixed signals leaving you unable to tell if she is being friendly or flirty. If you read her signals wrong you risk rejection and embarrassment. Or worse, you blow it with a girl who wanted to kiss you.
Here is a simple and innocent move that will instantly tell you if you're in the friend zone, or if she's waiting for you to kiss her.

We respect your email privacy
About Rick Mosely Rick is the editor for TSB magazine.