Let's All Look At Photos of Lucy Pinder
It's weird when you realize that you have a huge blind spot with something. Like, you're sitting there one day, a 25-year-old person just out of college, and you realize that despite being a student of cinema and never being deficient when it comes to movie conversations, that you'd never seen any of The Godfather movies. Which is all a long way of saying that, before this past weekend, we didn't know who Lucy Pinder is. Why? We have no idea. We like women, and we like attractive women, and we tend to pride ourselves on having our fingers on the various pulses of said hot women. But, for whatever reason, Pinder was off of our radar. So today we're going to fix that by offering this gallery of the tremendous hotty. Enjoy.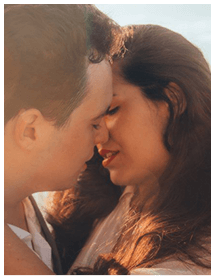 Simple Trick Tells You if a Girl Wants You to Kiss Her
Do girls leave you confused as to whether or not they like you?

Let's face it. Girl's don't make it easy for you. She will often send mixed signals leaving you unable to tell if she is being friendly or flirty. If you read her signals wrong you risk rejection and embarrassment. Or worse, you blow it with a girl who wanted to kiss you.
Here is a simple and innocent move that will instantly tell you if you're in the friend zone, or if she's waiting for you to kiss her.

We respect your email privacy
About Rick Mosely Rick is the editor for TSB magazine.