Jessica Chastain Continues Trying To Be In Every Movie Ever
If you don't think you know who Jessica Chastain is, or if her name doesn't sound familiar, then you're just not paying close enough attention. If you've seen a movie in the past year, chances are that Jessica Chastain was in it. This is what she does. We don't want to actually list her ever-expanding filmography here because, well, then we'd have to do some research. And one thing we hate doing around here in research. But just let me known that when we discovered she's in the new movie "Lawless" — which we were hoping was one big biopic about Lucy Lawless, which led to some bitter disappointment — we weren't surprised. Luckily for us all, though, is that Jessica is one of the best looking actresses working today. See what we mean?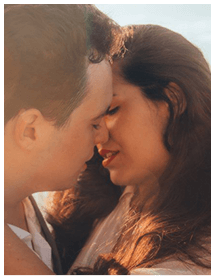 Simple Trick Tells You if a Girl Wants You to Kiss Her
Do girls leave you confused as to whether or not they like you?

Let's face it. Girl's don't make it easy for you. She will often send mixed signals leaving you unable to tell if she is being friendly or flirty. If you read her signals wrong you risk rejection and embarrassment. Or worse, you blow it with a girl who wanted to kiss you.
Here is a simple and innocent move that will instantly tell you if you're in the friend zone, or if she's waiting for you to kiss her.

We respect your email privacy
About Rick Mosely Rick is the editor for TSB magazine.