We'd Also Be Spitting Mad If Famke Janssen Got Taken From Us
When the previews for the new Taken 2 were originally released, everyone was immediately back on board to seeing Liam Neeson, once again, kick a whole lot of ass. Watching him get all kung-fu and gun-whipping and shoot-out-having makes the sequel a must-see. But one of the forgotten aspects of the movie, one that is almost criminally missed while looking forward to Neeson kicking ass, is the inclusion of the gorgeous Famke Janssen. For whatever reason, she's not as lauded and beloved as she once was. Whether that's because of the roles she's taking, or the lack of super sexiness from them as she tries to get her hands a bit more dirty, or just because she's been around so long that she's no longer the Best New Thing, it kind of doesn't matter. It's a travesty. One that we plan on trying to right a bit here with the following gallery of the lovely Famke.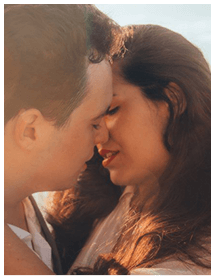 Simple Trick Tells You if a Girl Wants You to Kiss Her
Do girls leave you confused as to whether or not they like you?

Let's face it. Girl's don't make it easy for you. She will often send mixed signals leaving you unable to tell if she is being friendly or flirty. If you read her signals wrong you risk rejection and embarrassment. Or worse, you blow it with a girl who wanted to kiss you.
Here is a simple and innocent move that will instantly tell you if you're in the friend zone, or if she's waiting for you to kiss her.

We respect your email privacy
About Rick Mosely Rick is the editor for TSB magazine.