Morena Baccarin Is Worth Protecting Our Homeland For
Until the other week, we had never heard of Morena Baccarin. That, obviously, is our own fault and can only be blamed on an ordinary lack of "paying attention" in our everyday lives. Which is unfortunate, because Baccarin is one of the most lovely women currently on the planet. When we did end up seeing her, it was in her role on "Homeland" as the wife of the hero/marine back from dead in America. The story is fine, and the show itself is good enough. But Morena is so lovely that the entire thing is worth watching. Especially because there's plenty of nudity, including hers. So, that's our recommendation for the week.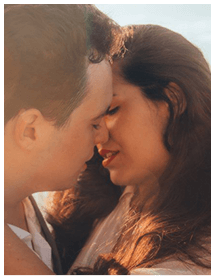 Simple Trick Tells You if a Girl Wants You to Kiss Her
Do girls leave you confused as to whether or not they like you?

Let's face it. Girl's don't make it easy for you. She will often send mixed signals leaving you unable to tell if she is being friendly or flirty. If you read her signals wrong you risk rejection and embarrassment. Or worse, you blow it with a girl who wanted to kiss you.
Here is a simple and innocent move that will instantly tell you if you're in the friend zone, or if she's waiting for you to kiss her.

We respect your email privacy
About Rick Mosely Rick is the editor for TSB magazine.