So, Here's Some Photos of Halle Berry
We'll say this right off the bat. While most of the ladies we highlight here in this Monday morning hot lady gallery thingy star in some really terrible movies — ones which we wouldn't even see on our Netlix Instant, let alone spending $16 in the actual theater — this one is different. You see, Cloud Atlas looks kind of interesting. It could also be one hell of a hot mess, but it at least seems insane enough for us to head out into the theater and give it a shot. But, most of all, it includes the lovely Halle Berry. She is lovely, you see. If you needed more evidence, here's some proof.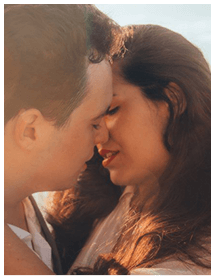 Simple Trick Tells You if a Girl Wants You to Kiss Her
Do girls leave you confused as to whether or not they like you?

Let's face it. Girl's don't make it easy for you. She will often send mixed signals leaving you unable to tell if she is being friendly or flirty. If you read her signals wrong you risk rejection and embarrassment. Or worse, you blow it with a girl who wanted to kiss you.
Here is a simple and innocent move that will instantly tell you if you're in the friend zone, or if she's waiting for you to kiss her.

We respect your email privacy
About Rick Mosely Rick is the editor for TSB magazine.