Time For Another Gallery With The Lovely Bérénice Marlohe
It was only last May that we brought you this initial gallery of the lovely Bérénice Marlohe, the news being that she is going to be the new Bond girl in the upcoming "Skyfall" Bond movie. And usually, we would leave it at that. A hot gal like that, no matter how hot she is, tends to need a little time before being given a second dose on the old Monday Hot Lady Gallery post. But there's just something about Bérénice Marlohe that drives us wild. So wild, in fact, that we are turning off our usual year-long moratorium on good-looking gals and simply putting together a second gallery with completely different shots than the first. Enjoy.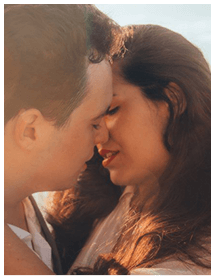 Simple Trick Tells You if a Girl Wants You to Kiss Her
Do girls leave you confused as to whether or not they like you?

Let's face it. Girl's don't make it easy for you. She will often send mixed signals leaving you unable to tell if she is being friendly or flirty. If you read her signals wrong you risk rejection and embarrassment. Or worse, you blow it with a girl who wanted to kiss you.
Here is a simple and innocent move that will instantly tell you if you're in the friend zone, or if she's waiting for you to kiss her.

We respect your email privacy
About Rick Mosely Rick is the editor for TSB magazine.