Megan Fox Is The Foxiest Of Them All
Did you hear the news about Megan Fox giving birth to a baby? That's important news, people. That means that Megan Fox, yes that Megan Fox who is one of those more gorgeous ladies around, is a mother. Whoever was taking the reigns of "Hottest Milf around" is now bumped off of that list. (Even though that's a phrase that we really find kind of gross and not worth mentioning in most cases.) Megan Fox has now taken the reigns as the best-looking one around. So, to honor her after this whole baby thing of hers, we offer you the following tiny gallery that tries to minutely capture the beauty of Megan Fox.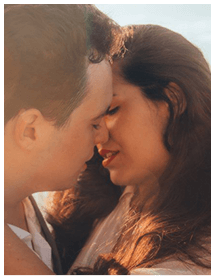 Simple Trick Tells You if a Girl Wants You to Kiss Her
Do girls leave you confused as to whether or not they like you?

Let's face it. Girl's don't make it easy for you. She will often send mixed signals leaving you unable to tell if she is being friendly or flirty. If you read her signals wrong you risk rejection and embarrassment. Or worse, you blow it with a girl who wanted to kiss you.
Here is a simple and innocent move that will instantly tell you if you're in the friend zone, or if she's waiting for you to kiss her.

We respect your email privacy
About Rick Mosely Rick is the editor for TSB magazine.