We'd Protect Isabel Lucas From Any Threat
There was a lot of talk last week about the new remake of "Red Dawn," the movie featuring that guy from Thor and a bunch of other folks trying to save the country from an invasion from the North Koreans — which, as if — and a whole lot of talk was not very good. Most of the folks who saw it thought the movie was atrocious, terrible, not worth watching at all. But all of that talk didn't dull our goal of eventually seeing it in the theater, and that goal wasn't dulled because of one thing: Ms. Isabel Lucas. Yes, Adrianne Palicki gets most of the hype in the Hot Lady category, and that makes sense because she is a beaut. But we have a thing for Isabel Lucas. And this is why: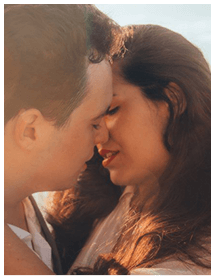 Simple Trick Tells You if a Girl Wants You to Kiss Her
Do girls leave you confused as to whether or not they like you?

Let's face it. Girl's don't make it easy for you. She will often send mixed signals leaving you unable to tell if she is being friendly or flirty. If you read her signals wrong you risk rejection and embarrassment. Or worse, you blow it with a girl who wanted to kiss you.
Here is a simple and innocent move that will instantly tell you if you're in the friend zone, or if she's waiting for you to kiss her.

We respect your email privacy
About Rick Mosely Rick is the editor for TSB magazine.