Rosamund Pike Makes Jack Reacher a Sleeper Pick
Right now, there's plenty of choices out there in the theaters. There's the Oscar bait stuff that are vying for your attention, such as the Osama bin Laden-hunt thriller Zero Dark Thirty, or the Daniel Day-Lewis acting tour de force Lincoln. There's the comedies like This is 40 that will try to cheer you up. But there's also movies like Jack Reacher, ones that kind of look, you know, alright and all, but having to spend that amount of money on a movie that might not be all that great, well, when there's other options out there… But this one, this Jack Reacher, also has something else going for it: Rosamund Pike. And why is that a big deal? Here. This is why.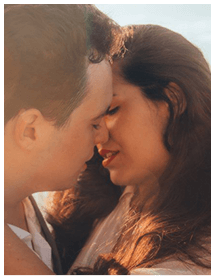 Simple Trick Tells You if a Girl Wants You to Kiss Her
Do girls leave you confused as to whether or not they like you?

Let's face it. Girl's don't make it easy for you. She will often send mixed signals leaving you unable to tell if she is being friendly or flirty. If you read her signals wrong you risk rejection and embarrassment. Or worse, you blow it with a girl who wanted to kiss you.
Here is a simple and innocent move that will instantly tell you if you're in the friend zone, or if she's waiting for you to kiss her.

We respect your email privacy
About Rick Mosely Rick is the editor for TSB magazine.