Olivia Wilde Makes Us Feel Incredible
Will we buy a ticket to the new movie "The Incredible Burt Wonderstone"? Well, it has Steve Carell in it, which is certainly a positive. And it has Jim Carrey in a nearly pure-comedic role, something that he's been avoiding for the past too-many years because he felt he was a "serious" actor. That's something positive. And, of course, it has magic. Which is awesome. So odds were that we were going to buy a ticket anyway — if not opening weekend, then at least opening month — but then we discovered the movie has a secret waiting for those who would see it: Olivia Wilde is in it! And, man, Olivia Wilde is… here she is!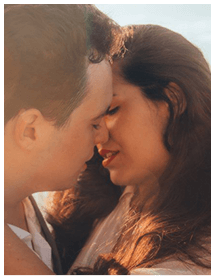 Simple Trick Tells You if a Girl Wants You to Kiss Her
Do girls leave you confused as to whether or not they like you?

Let's face it. Girl's don't make it easy for you. She will often send mixed signals leaving you unable to tell if she is being friendly or flirty. If you read her signals wrong you risk rejection and embarrassment. Or worse, you blow it with a girl who wanted to kiss you.
Here is a simple and innocent move that will instantly tell you if you're in the friend zone, or if she's waiting for you to kiss her.

We respect your email privacy
About Rick Mosely Rick is the editor for TSB magazine.