Evangline Lilly Makes Us Want To Be A Nerd
We are not into Lord of the Rings. The whole thing looks like some kind of weirdo nerd nonsense with the dragons and the swords and the castles and the whatever the hell goes on in those movies. Once, we tried to watch them all in a row, got through about a half hour, and realized that we actually wanted to get laid again so we decided to turn them off. The point is, we are not the type of people who would get excited about the new The Hobbit movie nonsense. They are not for us. But we are actually thinking about seeing them. Why? Because some genius decided to stick in the lovely and gorgeous Evangeline Lilly in the movies. Because, my GOD!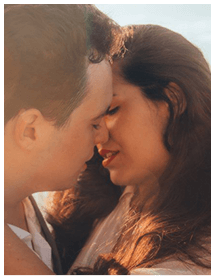 Simple Trick Tells You if a Girl Wants You to Kiss Her
Do girls leave you confused as to whether or not they like you?

Let's face it. Girl's don't make it easy for you. She will often send mixed signals leaving you unable to tell if she is being friendly or flirty. If you read her signals wrong you risk rejection and embarrassment. Or worse, you blow it with a girl who wanted to kiss you.
Here is a simple and innocent move that will instantly tell you if you're in the friend zone, or if she's waiting for you to kiss her.

We respect your email privacy
About Rick Mosely Rick is the editor for TSB magazine.