Scarlett Johansson Is The Reason To See "Her" For Us
There are a whole lot of reasons to watch the upcoming Spike Jonze movie "Her." First, it's directed by Spike Jonze, which is enough of a reason there. Joaquin Phoenix is the star, and as he showed in Paul Thomas Anderson's "The Master," his talent level is certainly near the top level of people working today. It also stars some lovely women like Rooney Mara and Olivia Wilde. But perhaps the biggest reason, of course, is the fact that Scarlett Johansson is once again gracing our glorious silver screens. And for that reason, we have again decided to devote a Monday Morning Hot Gal post to her. Enjoy.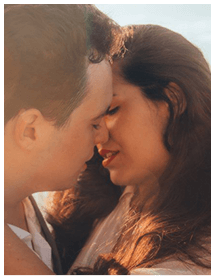 Simple Trick Tells You if a Girl Wants You to Kiss Her
Do girls leave you confused as to whether or not they like you?

Let's face it. Girl's don't make it easy for you. She will often send mixed signals leaving you unable to tell if she is being friendly or flirty. If you read her signals wrong you risk rejection and embarrassment. Or worse, you blow it with a girl who wanted to kiss you.
Here is a simple and innocent move that will instantly tell you if you're in the friend zone, or if she's waiting for you to kiss her.

We respect your email privacy
About Rick Mosely Rick is the editor for TSB magazine.