Sofia Vergara Makes Us Rethink Our Hatred Of Machete
Remember when Robert Rodriguez was the new up-and-coming director? The guy that could take $200, make it look like $2 million, and devise the best action sequences around? And then remember thinking, like, wow, I wonder what he's going to be like when he starts having a studio behind him and can start putting together some actual scripts? And then, remember just kind of forgetting about him for awhile as he started making kids movies? And now, instead of taking the next step, all he's doing is making sequels to "fake" movies for very low budgets and very little acting skills? Well, that opinion certainly won't change with the new Machete movie. But at least it has Sofia Vergara in it?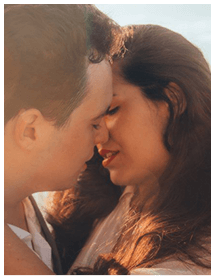 Simple Trick Tells You if a Girl Wants You to Kiss Her
Do girls leave you confused as to whether or not they like you?

Let's face it. Girl's don't make it easy for you. She will often send mixed signals leaving you unable to tell if she is being friendly or flirty. If you read her signals wrong you risk rejection and embarrassment. Or worse, you blow it with a girl who wanted to kiss you.
Here is a simple and innocent move that will instantly tell you if you're in the friend zone, or if she's waiting for you to kiss her.

We respect your email privacy
About Rick Mosely Rick is the editor for TSB magazine.