Penelope Cruz is the Icing on the Cake
There are already plenty of reasons to pre-buy your ticket to the new movie "The Counselor," out shortly. It has a pretty good directing pedigree with Ridley Scott behind the camera. It has a great cast, with Javier Bardem, Michael Fassbinder and Brad Pitt leading the way. And it has a script by the greatest writer currently living, Cormac McCarthy. But, on top of all that, they also decided to cast Penelope Cruz in the film. For those of you who don't know, Ms. Cruz is easily one of the most gorgeous women ever to grace our planet. So, then: Yes. Ticket is bought.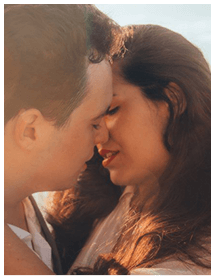 Simple Trick Tells You if a Girl Wants You to Kiss Her
Do girls leave you confused as to whether or not they like you?

Let's face it. Girl's don't make it easy for you. She will often send mixed signals leaving you unable to tell if she is being friendly or flirty. If you read her signals wrong you risk rejection and embarrassment. Or worse, you blow it with a girl who wanted to kiss you.
Here is a simple and innocent move that will instantly tell you if you're in the friend zone, or if she's waiting for you to kiss her.

We respect your email privacy
About Rick Mosely Rick is the editor for TSB magazine.