Let's All Just Stop Fighting And Enjoy Katy Perry
Katy Perry is, for some reason or another, one of the more divisive figures in all of pop music. We're not entirely sure why that is. Her music isn't, you know, for us or what not. But it's really not as bad as much of the stuff out there. At the very least, isn't all that different from the other junk that is currently littering the airwaves. And, most importantly, she does NOT look at that bad to our eyes. Not at all. Which is why we around here are big proponents of Katy Perry. We're glad you're around, miss. Keep on doing what you're doing, and we'll keep watching.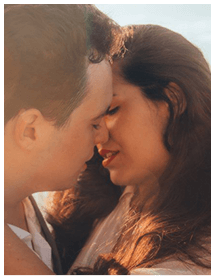 Simple Trick Tells You if a Girl Wants You to Kiss Her
Do girls leave you confused as to whether or not they like you?

Let's face it. Girl's don't make it easy for you. She will often send mixed signals leaving you unable to tell if she is being friendly or flirty. If you read her signals wrong you risk rejection and embarrassment. Or worse, you blow it with a girl who wanted to kiss you.
Here is a simple and innocent move that will instantly tell you if you're in the friend zone, or if she's waiting for you to kiss her.

We respect your email privacy
About Rick Mosely Rick is the editor for TSB magazine.