Jennifer Lawrence Makes Us Want To Go To The Past
… in order to see even more of her? Oh, sure. We suppose that's what we mean. Whatever you need to hear. The main point is that Jennifer Lawrence is one of the top billed actors in the new X-Men movie, which is great because we're big fans of X-Men and also big fans of hot women. And guess what? Jennifer Lawrence certainly falls into the latter category. And so this is a movie that's certainly on our radar to see as soon as it comes out, even though she's going to be wearing that silly blue makeup the whole time. That's fine, though, because we've seen a lot of her without the makeup. And now we're showing you what we mean.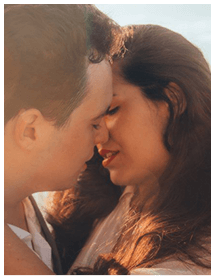 Simple Trick Tells You if a Girl Wants You to Kiss Her
Do girls leave you confused as to whether or not they like you?

Let's face it. Girl's don't make it easy for you. She will often send mixed signals leaving you unable to tell if she is being friendly or flirty. If you read her signals wrong you risk rejection and embarrassment. Or worse, you blow it with a girl who wanted to kiss you.
Here is a simple and innocent move that will instantly tell you if you're in the friend zone, or if she's waiting for you to kiss her.

We respect your email privacy
About Rick Mosely Rick is the editor for TSB magazine.