We'd Fight Over Marion Cotillard
We don't know too much about the new movie The Immigrant. We know that it stars Joaquin Phoenix and Jeremy Renner, and they're kind of fighting over a girl in the movie. And also all sorts of political things happening in 1920s America and all. But the key to the movie, as it usually is, is the actress in the role of the girl being fought over. If the actress doesn't have a certain sexuality or sensuality or what-not, then you kind of lose the thread of the whole movie and you're not really all that invested in it. Which is why it makes sense that the lovely Marion Cotillard is in the role. She is someone worth fighting over. As the gallery should prove.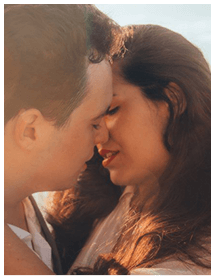 Simple Trick Tells You if a Girl Wants You to Kiss Her
Do girls leave you confused as to whether or not they like you?

Let's face it. Girl's don't make it easy for you. She will often send mixed signals leaving you unable to tell if she is being friendly or flirty. If you read her signals wrong you risk rejection and embarrassment. Or worse, you blow it with a girl who wanted to kiss you.
Here is a simple and innocent move that will instantly tell you if you're in the friend zone, or if she's waiting for you to kiss her.

We respect your email privacy
About Rick Mosely Rick is the editor for TSB magazine.