Rosario Dawson is a Dame to Kill For
There are plenty of very attractive women in the new Sin City movie, which is subtitled A Dame to Kill For. If you like the first one, well, it looks like you're going to like the second one. (And vice versa.) But the women that are in it are incredible. Let's go through the list: Ava Green, Jessica Alba, Jamie King, and more and more. But there is one that stands out quite a bit beyond them, at least in our opinion. And that's Rosario Dawson, who is one of the most gorgeous women on the planet. (Don't worry, you'll get to see galleries of the rest soon enough.) So, here's a gallery of the lovely Rosario Dawson.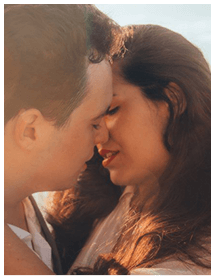 Simple Trick Tells You if a Girl Wants You to Kiss Her
Do girls leave you confused as to whether or not they like you?

Let's face it. Girl's don't make it easy for you. She will often send mixed signals leaving you unable to tell if she is being friendly or flirty. If you read her signals wrong you risk rejection and embarrassment. Or worse, you blow it with a girl who wanted to kiss you.
Here is a simple and innocent move that will instantly tell you if you're in the friend zone, or if she's waiting for you to kiss her.

We respect your email privacy
About Rick Mosely Rick is the editor for TSB magazine.