We Like Olga Kurylenko No Matter the Month
Olga Kurylenko is in an upcoming movie called The November Man, which is featuring Pierce Brosnan apparently doing his Pierce Brosnan thing, which is to say, running all over the world in pursuit of bad guys while his hair is perfectly parted and his finger is on the trigger. We don't know much else beyond that, actually. Maybe that's not even accurate, seeing as our knowledge about the movie begins and ends with the poster. Oh, and the fact that the lovely Olga Kurylenko is in the movie, which is a big deal indeed. Why? Because this why.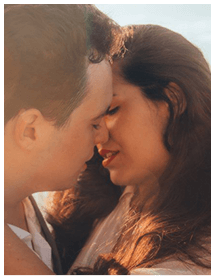 Simple Trick Tells You if a Girl Wants You to Kiss Her
Do girls leave you confused as to whether or not they like you?

Let's face it. Girl's don't make it easy for you. She will often send mixed signals leaving you unable to tell if she is being friendly or flirty. If you read her signals wrong you risk rejection and embarrassment. Or worse, you blow it with a girl who wanted to kiss you.
Here is a simple and innocent move that will instantly tell you if you're in the friend zone, or if she's waiting for you to kiss her.

We respect your email privacy
About Rick Mosely Rick is the editor for TSB magazine.