Kate Upton Doesn't Need To Be Nude To Be A Thing of Beauty
If you have been following the news over the past weeks, you know that Kate Upton was among a few other celebrities to have a bunch of nude photos of theirs hacked and uploaded by some creep out there. We don't like that. We find that kind of stuff simply terrible and gross and not something to be shared with. However, we do feel that the photos Kate Upton has taken while under contract of Sports Illustrated and the like certainly do need to be shared. Because, of course, they are incredible. So if you get your hands on those leaked nude photos of them, get rid of them. They're gross and a breach of privacy. Look at these instead.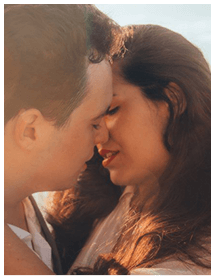 Simple Trick Tells You if a Girl Wants You to Kiss Her
Do girls leave you confused as to whether or not they like you?

Let's face it. Girl's don't make it easy for you. She will often send mixed signals leaving you unable to tell if she is being friendly or flirty. If you read her signals wrong you risk rejection and embarrassment. Or worse, you blow it with a girl who wanted to kiss you.
Here is a simple and innocent move that will instantly tell you if you're in the friend zone, or if she's waiting for you to kiss her.

We respect your email privacy
About Rick Mosely Rick is the editor for TSB magazine.