Break The Internet, Jennifer Lawrence
So, the new Hunger Games movie has come out, and certainly destroyed box office records and what not, and there is one more left to go. Hooray. The main thing that people need to realize is that, while the film adaptations of these books were going to make oodles of money no matter who was in it, the fact that it was Jennifer Lawrence in it gave it a sense of legitimacy. Because, really, she is one of the most wonderful actresses around. And, frankly, not that terrible to look at either. In fact, let's go ahead and put together a gallery of the lovely gal for today. Enjoy.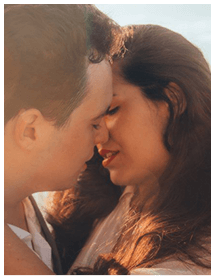 Simple Trick Tells You if a Girl Wants You to Kiss Her
Do girls leave you confused as to whether or not they like you?

Let's face it. Girl's don't make it easy for you. She will often send mixed signals leaving you unable to tell if she is being friendly or flirty. If you read her signals wrong you risk rejection and embarrassment. Or worse, you blow it with a girl who wanted to kiss you.
Here is a simple and innocent move that will instantly tell you if you're in the friend zone, or if she's waiting for you to kiss her.

We respect your email privacy
About Rick Mosely Rick is the editor for TSB magazine.