So you become really motivated and are excited to start your fitness routine. You begin with so much energy and really feel good about yourself. Every workout is full of vitality and life, and you see your hard work really paying off.
But then things start to change. You no longer look forward to every workout the way you used to. Many of your workouts become a drag and it is often hard to complete them. You miss a couple workouts here and there, and rationalize reasons why just do not have the time anymore.
Staying motivated and disciplined is very difficult. This article is designed to give you tips on how to stay motivated during a workout routine, and to prevent the lulls and cessation of workout regimens.
Listed below are 5 ways to stay motivated during your fitness routine
1. Be internally motivated!
Often times, when we begin a workout regimen, it has a lot to do with external motivation. We do it for a relationship, or because we crave approval from others, or because we want to look more attractive to others, etc. We often have all these reasons for starting a workout regimen that are outside of ourselves.
Eventually, this type of motivation will fail. We may not get the approval we desire, the relationship we strive for will not happen, etc. If we rely solely on external motivation, right when things outside of our control do not go as desired, our motivation goes right out the window.
If the motivation, however, is internal, and we workout because we simply want to be healthier, love working out, and really crave challenging ourselves, we are much more likely to stay motivated.
When things get hard, we can reach deep within ourselves, and find that part of us that can help us to overcome the obstacles.
2. Choose quality over quantity
According to the National Center for Health Statistics, less than 20% of people perform more than 3 high-intensity workouts for 20+ minutes per workout.
With our busy schedules, it can be difficult to get to the gym 5+ times a week. This, however, is okay. It is better to perform 2-4 great workouts a week than 6 lackadaisical workouts.
Make sure that when you get to the gym, to be all about business. Get in, have an intense workout, and get out. No cell phones, television, or socializing.
You do not have to be in there for 2 hours. Be in the gym for 30-45 minutes, but make the most of it.
3. Continue your routine for 30 days
According to studies, habits can be formed if you can stick to it for 30 days. This can be applied to your workout routine. Continue your workout regimen for 30 days, and make being healthy a part of your daily routine.
Take it one day at a time, and one workout at a time, and you will notice how enjoyable it is to be healthy!
4. Workout with a friend
Having a workout buddy is a great way to keep us accountable when we have one of those days where we just do not feel like going to the gym.
It is very easy to rationalize why we should not get a workout in, as it is often easier to flop on the couch and turn the television on, than it is to get to the gym. Find a workout buddy to give you that kick in the butt when you need a little bit of motivation.
5. Create a routine!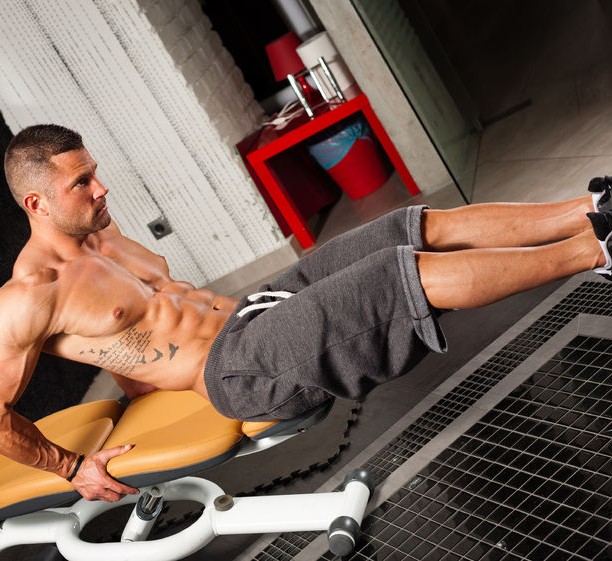 With the hectic flow of daily life, it is very important to form a fitness routine. Life can get stressful and it can seem like there is no time for anything.
Take a look at your schedule and pinpoint times where it would be realistic and plausible for you to get a workout in. It could be on the weekends, or in the morning before work, or in the evenings, etc.
Once you have figured out when you have time, create a plan of action. If you plan to work out after work, prepare a gym bag with your gym clothes the night before and place it in the car so you do not forget in the morning.
If you know you are always hungry after work, prepare food in advance, so that you can eat on the way to the gym.
Eliminate all the potential excuses and make being healthy part of of your lifestyle. Eat better, sleep earlier, relax more, and eliminate stress from your life.
It may be a challenge at first, but by creating a routine, it will become second nature, and you will learn to look forward to getting a workout in.