Online dating is popular for a lot of reasons…and conversely despised for many of the same ones. But thinking it works we seem pretty willing to put aside the lack of spontaneity required to assist us in our dating dreams. But is it really the answer?
Breakups Abound
A recent study that was done at the University of Michigan found that couples who met online and got married were more likely to get divorced than people who had met in a normal face to face way. People who started dating after meeting online were also found to be 28 percent more likely to breakup within the first year. And the thinking behind this, is that online dating creates the facade that there are endless options out there for us if one doesn't work out.
Maybe that's true in a certain sense, but it sure isn't the mindset you want anyone having when you're in the business of true love or any of that long term relationship stuff. The CEO of Match.com has even spoken out about the short duration of relationships because people know that they can just hop back on the site.
Divorce lawyer Ayesha Vardag describes it this way.
"There is a greediness involved in online dating. It is, after all, a sort of digital menu full of people waiting to be chosen or disregarded. As well as the convenience factor it's easy to get carried away with the high of instant gratification and not give the relationship a real chance to develop."
Judgements Reign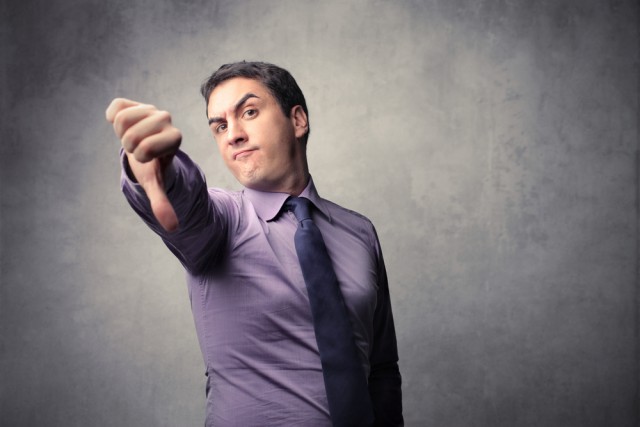 Another study done by the US Association of Psychological Science found that people are considerably more judgemental when they are looking at photos on a dating profile in comparison to looking at someone in real life. And of course they are, photos show a static moment as opposed to a living, breathing, chatting person in front of you. Finding the best photos on a site then becomes the objective for many instead of giving people a chance who they might have clicked with in a real life setting.
Online Dating Usage is Affected By the Weather
One study decided to follow the weather in conjunction with the usage numbers on certain dating sites. They found that the rain actually causes a decrease in online dating, which seems surprising since it isn't likely that more people are meeting out and about. The snow on the other hand, significantly increases the activity of online dating. And strangely, one foggy session in Phoenix saw an increase in dating sign ups of a whopping 45 percent.
We know a lot of facts about online dating, (and often get conflicting ones), but we still don't have a clear cut answer about its effectiveness. More people get married, more people get divorced. But it is undeniable that the online avenues have created the potential for connections in ways that we haven't had before. It's just important for us to stay grounded throughout the sorting process and not assume that there a million other options at our disposal when we find out the person we're seeing isn't perfect after all.