Here's how you get a date on Bumble
Struggling to get dates using dating apps? See below
On Bumble, since women have to send the first message, it helps to have a bio that gives them something to work with.
I broke down and analyzed the bio I'm currently using in this post.
The opener this match sent me is based on a line in my bio that says "I'm just using this app to kill time until Hilary Duff and I finally meet and fall in love at first sight."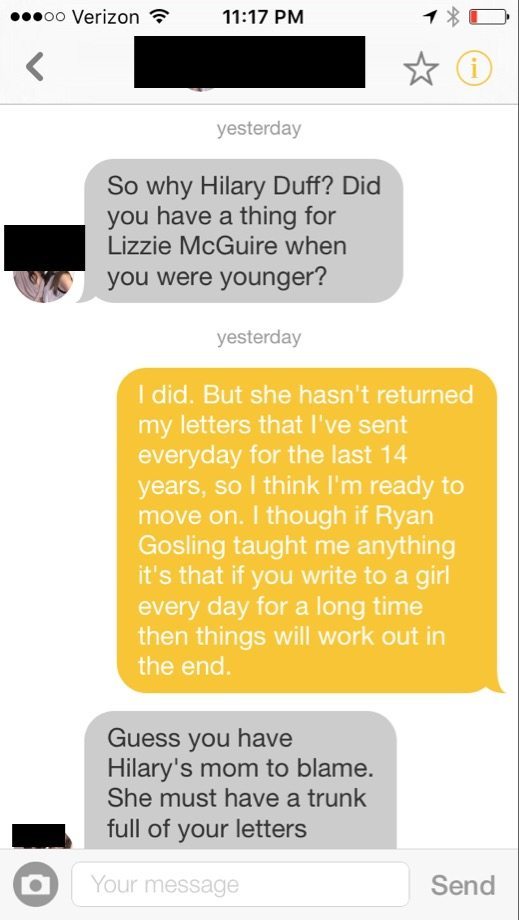 After going back and forth for a bit, plant the idea of a date: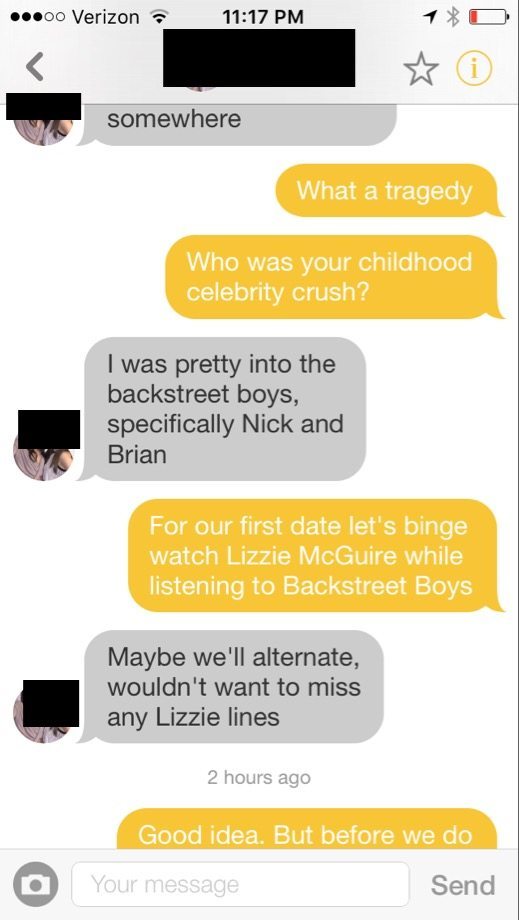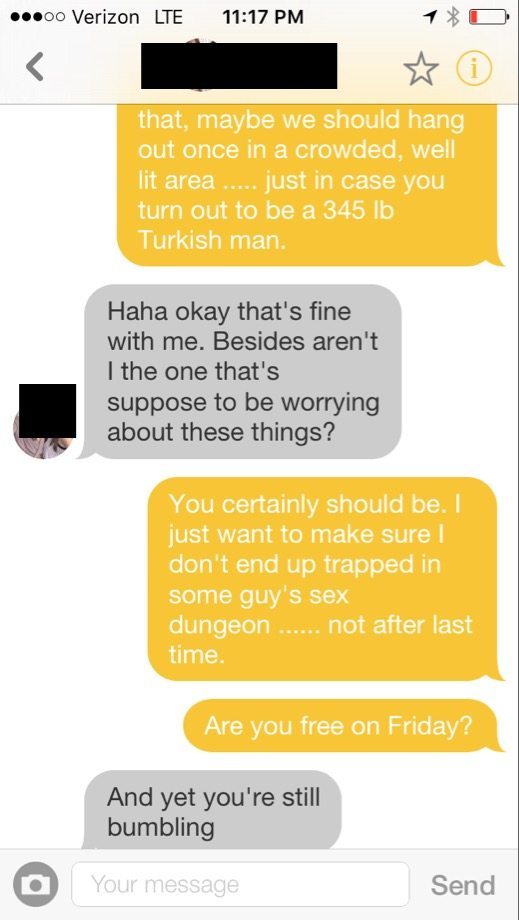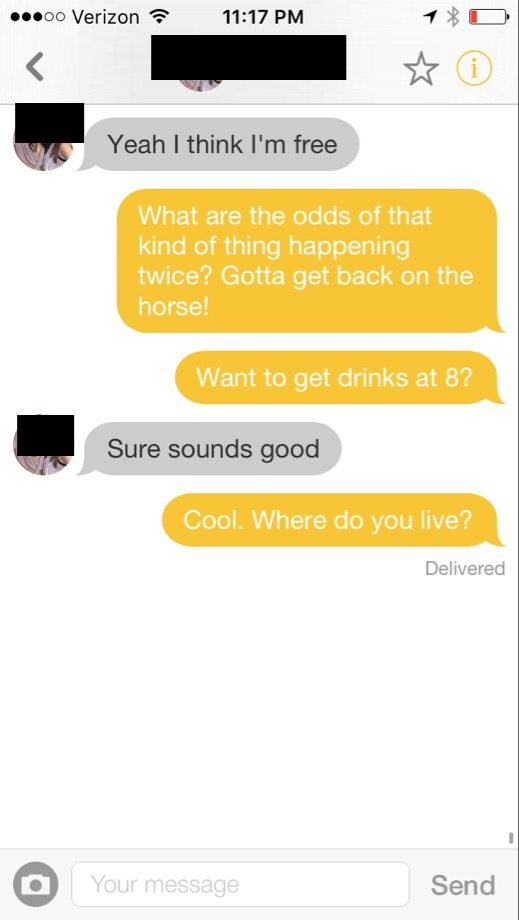 And from here it's just working out logistics.
Simple Trick Tells You if a Girl Wants You to Kiss Her
Do girls leave you confused as to whether or not they like you?
Let's face it. Girl's don't make it easy for you. She will often send mixed signals leaving you unable to tell if she is being friendly or flirty. If you read her signals wrong you risk rejection and embarrassment. Or worse, you blow it with a girl who wanted to kiss you.
Here is a simple and innocent move that will instantly tell you if you're in the friend zone, or if she's waiting for you to kiss her.