Exercise Is Not the Path to Strong Bones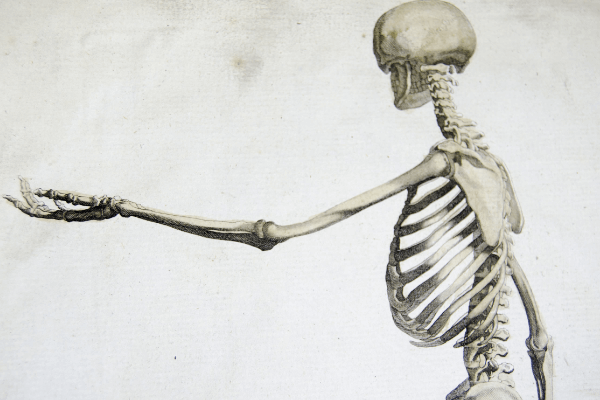 Exercise is the go-to health boosting activity many of us fall back on. It's been shown to improve almost every health-related category, from a better functioning heart to sharper cognitive capacities. It would seem intuitive and obvious to expect that a good workout would also have a similar effect on the strength of our bones.
Alas, this appears not to be the case. Many health groups and societies advocate exercise plans aimed at reducing osteoporosis. However, the science and research needed to back this claim up is lacking. An article in the New York Times has more:
The idea may have begun as an extrapolation of a well-known fact: People who are bedridden lose bone mass. So do astronauts who spend time weightless. The pull of gravity seems to be needed for bone strength. But is there a threshold beyond which bones are about as strong as they will be from the force of gravity? Is everyday walking around just as good as running a marathon? Those studies did not say.

The answer came a little more than a decade ago when scientists did rigorous studies, asking if weight bearing exercise increased bone density in adults. They used DEXA machines, which measure bone density by hitting bones with X-rays. Those studies failed to find anything more than a minuscule exercise effect — on the order of 1 percent or less, which is too small to be clinically significant. As expected, DEXA found bone loss in people who were bedridden and in astronauts. But there was no evidence that bone was gained when people walked or ran.
When it comes to strengthening bones, exercise isn't the answer. Head over to the New York Times for all the details.
Simple Trick Tells You if a Girl Wants You to Kiss Her
Do girls leave you confused as to whether or not they like you?
Let's face it.  Girl's don't make it easy for you.  She will often send mixed signals leaving you unable to tell if she is being friendly or flirty.  If you read her signals wrong you risk rejection and embarrassment. Or worse, you blow it with a girl who wanted to kiss you.
Here is a simple and innocent move that will instantly tell you if you're in the friend zone, or if she's waiting for you to kiss her.