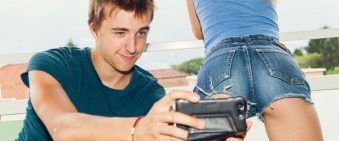 Should You Keep Your Dating Life Private?

Posted June 27, 2019
How social media can help you attract women Sharing clips of your dates on social media might feel uncomfortable. After all, it's called 'private life' for a reas ...
Is Speed Dating Any Good For Men?

Posted June 20, 2019
Speed dating is cooler than it used to be Speed dating is marketed as a brilliantly simple and fun way to meet a partner, but has been heavily criticized by men in the past. The ma ...