Why She Thinks She's Better Than You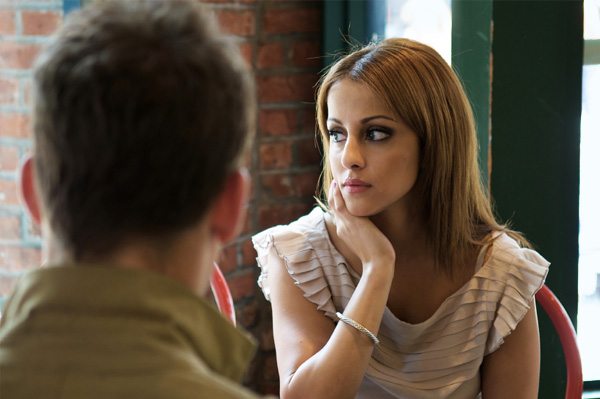 Did you ever have a girl do the "slow fade?"
The slow fade is when she is too polite to tell you she's not interested, so she makes herself less and less available hoping you'll get the hint.
Most of the time we know its happening. Something in our gut tells us "something changed"… even if its just her not answering a text as quick as she normally does.
We know something changed.
What changed? I'll tell exactly what happened by the end of this article…
But first…
Over the past few days I've been pouring through a bunch of emails from students answering what they wanted me to focus  on…
Here is a brief overview of some of the topics and questions  that consistently came up:
– Why don't girls have more fun around me
– how to be more charismatic (when we feel we have a boring personality)
– how to move past the first few dates into a relationship (without her losing interest)
– how to build up a social scene to meet girls (instead of just bars/clubs)
– Why can't I stop myself from going into "nice guy mode" even though
I know its wrong
– how to act more assertive and masculine (instead of letting the girl
take the lead)
– how to always be "socially on"
– Why do I secretly feel like I'm not good enough for really attractive girls?
– How to create a "positive impression" fast (so a girl isn't so quick
to reject me)
Now, do yourself a favor and re-read all those questions and topics listed above.
What do they have in common?
–
–
–
Here is a hint: Its the same reason a girl will give you the "slow fade."
In fact, its probably THE REASON she disappeared, lost interest, or chose another guy instead of you.
Value.
More specifically, lack of perceived "social value."
She thinks she's better than you. She thinks she has more value than you.
A girl will give you the slow fade when she comes to the conclusion that you're social value isn't as high as she initially thought it was…
And she realizes she has more value that you.
So why does she think this?
Why do girls think they're better than you?
Wait for it….
–
–
–
Because YOU think they are.
See, value comes in two forms:
1. How much value other people place on you
2. How much value you place on yourself
And when you can increase your social value, all those problems above disappear.
If you can't increase your "value" any technique you learn will just be putting a bandaid over the real wound…
And bandaids eventually slip off.
So…
This Wednesday I'm releasing a four part mini-course on value, power, and social charisma.
Everything you'll discover in these four videos will directly and indirectly impact all nine of the questions  above.
This videos will discuss stuff I've never taught before and concepts and strategies that are a little on the "advanced side".
That being said, this is fundamental to your success.
The first video in this brand new mini-course will be sent out Wednesday afternoon.
If you struggle with any of the issues listed above you do NOT want to miss this free mini-course.
The #1 Secret of "Value" Revealed Below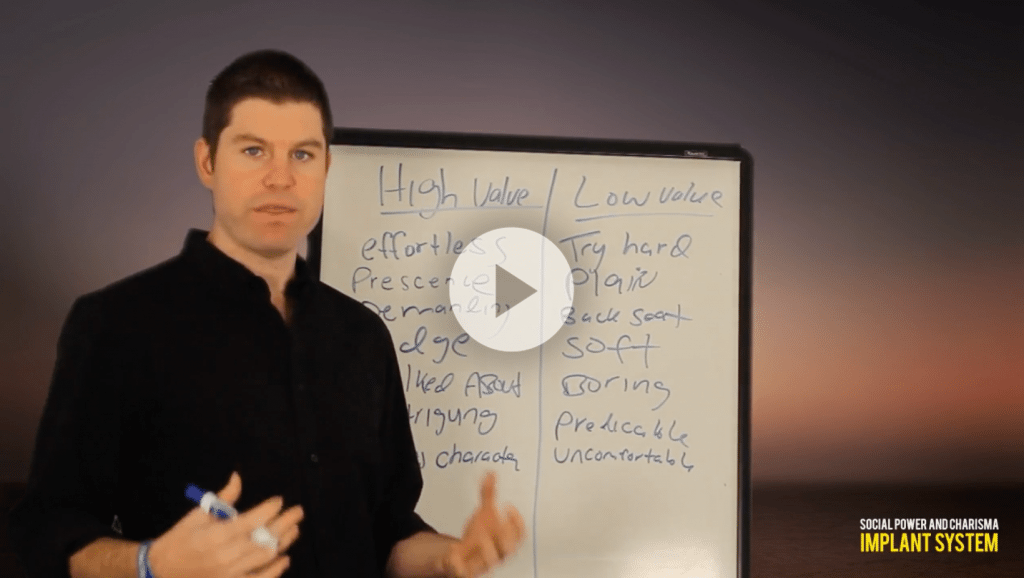 Simple Trick Tells You if a Girl Wants You to Kiss Her
Do girls leave you confused as to whether or not they like you?
Let's face it.  Girl's don't make it easy for you.  She will often send mixed signals leaving you unable to tell if she is being friendly or flirty.  If you read her signals wrong you risk rejection and embarrassment. Or worse, you blow it with a girl who wanted to kiss you.
Here is a simple and innocent move that will instantly tell you if you're in the friend zone, or if she's waiting for you to kiss her.