What to Say After the Openers, Escalating, and Gaming Girls in Foreign Countries with Roosh V
Roosh of Rooshv.com, and author of the book Bang joined us Friday night on the radio. We discussed Roosh's six month trip across South America, and the girls he met along the way.
Roosh gets me nostalgic for the good old Brazil and declares "Argentina has hands down the hottest girls he's ever seen."
Then we discuss what to talk about with a girl once you've opened her, how to change threads, and escalate the conversation… plus Roosh reveals his patented routine for taking the interaction to the next level.
[MEDIA=79]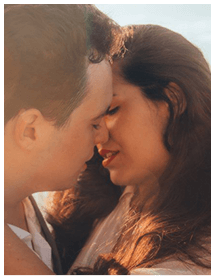 Simple Trick Tells You if a Girl Wants You to Kiss Her
Do girls leave you confused as to whether or not they like you?

Let's face it. Girl's don't make it easy for you. She will often send mixed signals leaving you unable to tell if she is being friendly or flirty. If you read her signals wrong you risk rejection and embarrassment. Or worse, you blow it with a girl who wanted to kiss you.
Here is a simple and innocent move that will instantly tell you if you're in the friend zone, or if she's waiting for you to kiss her.

We respect your email privacy
About Bobby Rio I'm Bobby Rio, one of the founders of TSB. I tend to write about what is on my mind so you'll find a mix of self development, social dynamics and dating articles/experiences.  For a collection of some of my favorite articles check them out.