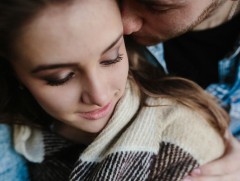 With the recent settlement of the Mystery Method lawsuit I became keenly aware of how little time we have dedicated to The Mystery Method. Personally, I don't care who owns the rights to the name, who developed the material, or stole money from whom. What I do care about is that The Mystery Method works.
In the past I called Magic Bullet's Mystery's crowning achievement. Someone corrected me and said that Magic Bullets wasn't written by Mystery. I am fully aware that Magic Bullets was written by Savoy… but I stand behind my statement that this was Mystery's crowning achievement.
If you want to learn the system that Mystery is synonymous with… Magic Bullets is the best way to achieve that goal right now. Sure you can spend a couple thousand dollars on one of the recent Mystery produced DVD sets… but I think you would get the same results from the $68 you spent on this book.
If you've been in the community for years and scoured through every article on sites like this… you'll probably have heard most of the stuff contained in this book. But you won't have read it in the order it was originally meant to be presented in. Personally, I find when learning a system, you need to learn it the way it was meant to be taught.
Is Magic Bullets for everyone? No. A big no. The Mystery Method is the furthest thing from Natural Game there is. Is you hate the idea of using routines, calculating your moves, and learning advanced pickup lingo… this book isn't for you.
But if you don't know much about The Mystery Method other than watching VH1's The Pick Up Artist.. and are curious to learn the entire system Mystery's style is based upon… then I stand by my opinion that right now, Magic Bullets is the best way to learn that system.
If you want to get full details of what the book contains click here.