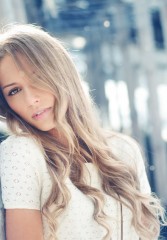 I think it's fair to say that everyone leaves their Fantasy Draft thinking they have a championship team.
Unfortunately reality quickly sets in through poor draft planning, inability to spot trends and dreaded injuries to your starters.
I crushed my competition last week and remember hearing snide remarks at drafts when I chose players like Eddie Royal, Steve Slaton and Ray Rice. They compliment my strategy of targeting 2 Stud WR'S, a RB and then Jason Whitten or Jeremy Shockey.
So when you look at my roster you see:
Terrell Owens, Andre Johnson, Michael Turner and Jason Witten
Not a bad week huh??
Losing Tom Brady will have a dramatic impact on Fantasy teams who drafted him as well as other players. I think Randy Moss will see a drop off in production as would Reggie Wayne if Jim Sorgi was his QB instead of Peyton Manning. This will benefit Sammy Morris as a solid waiver wire pick/up this week. Morris could serve as a good #2 RB as well as a solid bye week replacement or trade bait.
The Jacksonville Jaguars suffered several key losses on their offensive line that WILL impact David Garrard, Maurice Jones-Drew and Fred Taylor. The most important continuity in football is offensive line play and this will hurt their production.
I used to say that I was through figuring people out after dating a girl who had birds and cats that played with each other…. and that goes for Mike Shanahan as well.
Drafting a Denver RB used to be having a 1000+ rusher. Now it's a guessing game and even with Travis "I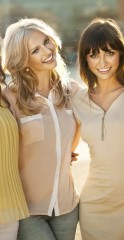 didn't inhale" Henry gone now you still have the threat of a platoon of Selvin Young and Andre Hall. Just when you have that figured out you see a Brandon Marshall-less Jay Cutler torch the Oakland Raiders. Cutler has a rocket arm and there was coverage of his diabetes affecting his play last year. We'll see how Monday night's game carries over during the next few weeks.
As week one came to a close my pre season analysis has begun to be validated. Fantasy Players that overpay for last years winner will struggle without successful collaring and aggressive waiver wire moves.
Tight Ends in many leagues will make and break playoff teams.
Fantasy is about winning match-ups and if you play a team with Witten, Gonzalez, Shockey or a healthy Antonio Gates etc. and your fielding Ben Utecht you will lose that game unless some of your other players really step up.
The advantage of utilizing my service is that I co-manage your team with you from draft day through the Superbowl.
However here is some free generic waiver wire advice that might help get you on track.
QB's
Matt Cassel finally has a chance to prove how much of a genius Bill Belichick is. If the Pat's can win without Tom Brady the spygate scandal will soon be old news.
Matt Ryan is a safer play than Joe Flacco at this point because he has a better running game and wide receivers..
RB's
Sammy Morris should benefit from the Patriots future reliance on the running game. He was a great waiver wire pick up last year for me until he got injured and I encourage you to try to grab him as a starter or trade bait.
Steve Slaton was an under the radar draft day acquisition for me. Anyone who has played Fantasy knows how fragile Ahman Green is and Slaton has great upside. If he's a free agent I would grab him.
Pierre Thomas- New Orleans… He could be ready to fill in for Deuce and share the backfield with Reggie Bush.
Selling at the TOP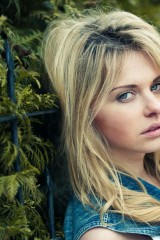 If you have any of these players try to unload them on performance chasers.
Donovan Mc Nabb (you all know what I'm thinking) He'll tear up the league for a few weeks and then snap..an ACL tear or other season ending injury might befall him.
Plus aside from Westbrook out of the backfield he has no wide receivers and it's been years since I considered owning LJ Smith.
Eddie Royal – with Brandon Marshall rejoining the team he'll have to compete for looks as well as with Scheffler the Tight end. If you can swindle a sold player from another player in your league consider doing so.
Willy Parker- I never advocate drafting "fast" Willy, He plays the Ravens twice a year and has a bye week. Based on the last few years that equals 3 weeks of zero performance from a high draft pick. If you have him I'd try to trade him and see what offers you get in return.
Any questions can be directed to Phil at FantasyFootballWeapon (at) gmail.com