What is "dating"?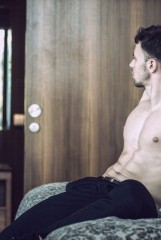 Typically, dating a hypnotic cultural mechanism where guy meets girl and takes her out for entertainment (and usually spends lots of his hard-earned money) in the hopes of getting laid, or establishing a long-term intimate relationship.
And typically, after all this investment of time, money and hope, the guy ends up with NOTHING or a sympathy-screw at best.
For Warrior Kings who like to live large and get everything they want out of life, dating is complete bullshit!
The very idea of dating sets you up to lose.
Never "ask her out on a date" again.
Never? Never!
So how do you get to spend time with her to close the deal?
Here's how:
First off, change your thinking.
Kick the dating paradigm and realize that dating is a system, and systems are designed to control and direct you, much like a maze is designed to contain, control and direct a rat.
The moment you find yourself thinking of taking the usual approach you've been accustomed to like "hey,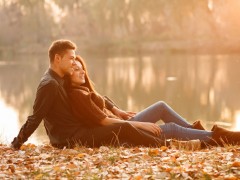 let's go out for dinner sometime" CATCH YOURSELF IN THAT MOMENT, step back and say to yourself "I AM NOT A ROBOTIC SHEEP. I HAVE A BETTER WAY THAT IS MORE FUN!"
Then say to her instead "I want to hang out with you" or, if she's more of a serious professional type, say "when are you going to take me out?"
Notice by saying "when are YOU going to take ME out…" you've completely reversed the tables and given her subconscious mind this important message:
THIS MAN IS DIFFERENT THAN OTHERS WHO HAVE APPROACHED ME, I WANT TO KNOW MORE ABOUT HIM.
The important thing is for you two to be able to talk, PRIVATELY and COMFORTABLY. That can't happen as well in a restaurant, a nightclub, etc.
If you meet a hot babe at one of these places, after gaining rapport you should say "let's get out of here" or "I'm out of here, come with me."
This type of bold directness (without any visible discomfort or nervousness on your part) works like a magic charm!
"Out of here" means somewhere else, more private, more quiet, with YOU.
That's the goal, right? Away from the noise and distractions of loud environments and other people.
So then why the hell would you ask her out on a date to go INTO one of those places so full of noise and distractions?
Because you've been conditioned by societal and cultural programming that "this is what you do", that's why.
Now, you've been given the secret, that the way to score big is to do the opposite of dating!
So where do you take her?
Take her to your place, or her place! That quickly? Sure, why not!?
Just say "hey, I want to get some snacks and wine and just hang out. I'm tired, where are we going?"
She'll usually leave it up to you!
If your sensory acuity detects it's a little too fast-moving for her, you can always slow it down and pick a comfortable neutral safe-place like a beach, a park, etc.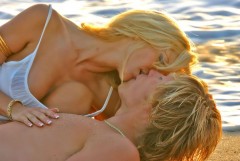 It's all good as long as you get to be alone together and know each other, right?
That's where the good things happen, right?
Look, you can end up with nothing or the occasional charity-case f*ck where you're the charity case and she feels she owes you for all the money and time you've invested, OR with these secrets you can end up with true passion, excitement, and the genuine Lust of Abandon where she's begging to please you and taking requests!
Why grovel and beg? Do it the WARRIOR way instead! Alright?
Okay then, don't fool around and miss out anymore! Use this new cutting-edge and direct way of getting what you want – it leads to a lifetime soul-mate you can trust, or the ultimate one-night stand with a supermodel.
Why not? I've done it, and so can you!
Always Win…