This next article is part of an ongoing series here at TSB Magazine called The Success Principles. The series is based on the 64 principles laid out by Jack Canfield in his course of the same name. If youre new, I always suggest starting any series from the beginning.
Principle 13:  Take Action
This is probably the most important principle in this series.  Without following this principle nothing else you'll read in this series, on this website, or in any book will matter one last bit.
There is a term is the online dating community called "keyboard jockeys."  This refers to the guys out there who scour every dating site, read fifteen eBooks, troll through forums, and attend various seminars, yet take absolutely no action towards getting what they want.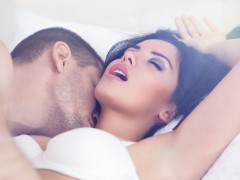 This is not a phenomenon specific to the dating community.  I used to attend real estate investment meetings in which there was always a distinct line in the sand.  There were the twenty percent of attendees who took action and were reaping the rewards of flipping houses for nice profits… and there were the eighty percent of the attendees who were always waiting to learn a little more, for a better economy, a great lead, or the perfect deal.  This eighty percent would more than likely never succeed in real estate investment, just as the "keyboard jockeys" will most likely see the results in their dating life that they desire.
Canfield states:
When you take action, you trigger all kinds of things that will inevitable carry you to success.  You let those around you know that you are serious in your intention.  People wake up and start paying attention. People with similar goals become aligned with you.  You begin to learn things from your experience that cannot be learned from listening to others or from reading books.  You begin to get feedback about how to do it better, more efficiently, and more quickly.Things that once seemed confusing begin to become clear.  Things that once appeared difficult begin to be easier.
I think the most important point that Canfield makes in the previous quote is that the only true way to learn any skill is to practice.  I mentioned earlier that I used to attend a real estate investment club with Mike Stoute, my current partner here at TSB. After having read one or two books, and attending several meetings, Mike Stoute and I began advertising ourselves as being in the business of buying distressed homes.  We had no money, no experience, and no ability to get a loan at the time.  Yet we handed out thousands of business cards and plastered telephone poles with signs stating "We Buy House Cash."
A few weeks after putting up the signs, Mike got a phone call from a woman looking to sell her house. Mike took all of her information and found that she was looking to sell the house for a value $20,000 or so less than it was worth.  Initially, since the house needed some repairs,  Mike thought that this was not a large enough profit margin to get involved, and we almost talked ourselves out of action.  Then at the suggestion of a friend, we decided to offer the woman $20,000 less than she wanted.  When the woman accepted the offer Mike and I almost shit ourselves. Now that there was an official contract on the house, we had to figure out how we would make this happen.
A funny thing occurred though.  Once we had an official contract on the house, people were lining up to help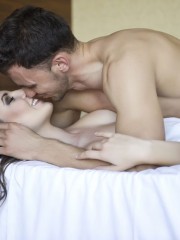 us.  We immediately found an experienced Realtor to help us sell the contract, a lawyer to guide the transaction, and an investor to purchase the property.  Within one month we had gone from complete novices to experienced real estate investors… something 80% of the other members of our club would never be able to say.
We learned everything we needed to know from that one experience.  If Mike had never had the balls to make the offer, we probably would still be sitting in the meeting, waiting for the "perfect opportunity."
Mike likes the quote:
Business is more balls than brains.
I think that quote could just as easily be applied to almost any area you want to see success in.  Dating is more balls than brains.  Investing is more balls than brains.  Success itself, is more balls than brains.
If you want to see the success that that the high achievers do, you have to do what successful people do, and successful people are highly action oriented.  Of the course of the Success Principle series, we've already covered how to create a vision, set goals, break them down into smaller steps, anticipate obstacles and plan how to deal with them, visualize and affirm your success, and believe in yourself and your dreams.  Now its time to take action.
I'm going to leave you with a little example of how the power of taking action can dramatically improve your dating life.  continued on next page…