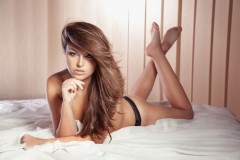 Having been through three bachelor parties and getting ready for my fourth I'm considered a grizzled veteran on the subject.? As a vet, one knows there area certain elements and rules to any great bachelor party.? So here they are the three rules of a successful bachelor party.
The first rule is simple.? It is one real estate agents know well:? Location, location, location.
Do not throw a bachelor party in a place like Minneapolis.? Why?? Simple.? No chicks.? Choose a location that has a wide selection of the female gender.? I recommend Vegas, Tahoe or San Diego.
Vegas is a no-brainer.? Where else can you gamble, drink for free, hit up some of the world's finest clubs (and strip clubs), plus meet women?? Well, there is always Dubai, but Sin City is much closer. The first bachelor party I ever went to was in Vegas.? The memory that sticks out for me most (we won't talk about the one night stand) was in a lounge at Cesar's Palace.? We split the cost for a VIP table which came with a bottle of Grey Goose and our very own private hostess.? The hostess is assigned to your table for the evening.? They are always incredibly sexy.Many wear lingerie while they fetch and pour drinks for you.? As my favorite protagonist says, If you have the means, I highly recommend it.
On the trip I won about $400 which ended up paying for the hotel room and quite a bit of the nightly entertainment.? When I left the hotel for the airport I had $20 in my pocket (enough for a taxi and a sandwich at the gate).? There is something to be said for partying all weekend and not actually spending any money.? Keep in mind however, if you lose at the tables the hole gets deep quickly.
Tahoe is similar to Vegas only a bit more upscale.? Think Aspen only with gambling.? It was the location of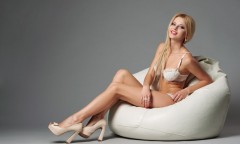 Bachelor Party Weekend the Second. We rented a house – a nice change from the hotels of Vegas and at a club again decided VIP was the way to go.? I have found when you are with a big group of guys VIP is the only way to go.? In the long run it will be cheaper, plus you have a table to bring women back to.? (You can thank me later).? The club we were at had an amazing atmosphere.? There were scantily clad women hanging from the ceilings, dancing in cages and on platforms high above the floor.? At one point two of the dancers got into a glass shower with each other (how I missed the shower earlier is beyond me) and proceeded to undress.? Next into the shower went water and a bunch of soap.? Enough said.
Another hot spot and probably the favorite for me is San Diego.? There is something about the downtown area and Gas Lamp Quarter that just feels right.? Everyone is nice, friendly and out wandering the streets.? The women in San Diego are 10's.? No doubt about it.? The difference between Vegas and the SD (aside from no gambling and no strip clubs there are none in the city limits) are the women. Where Vegas women are hot and dare I say, slutty – San Diego women are sexy and classy. There is a reason Anchorman's Ron Burgundy signs off saying, You stay classy, San Diego.
Most of the ladies hanging out downtown are locals and there is something to be said for the hometown feel. Plus you have got roof top pools, the ocean and the cool breeze.? Sounds like paradise?? Yeah, it pretty much is.
Rule number two of the bachelor party is the prop.? There has to be a hook or reason that you are different from every other group of weenie-roasters.? My group of friends has gone with the white T-shirt approach.? Put the groom to be in a plain white t-shirt and allow the ladies to sign it should they be worthy. Those who are worthy often have unique talents or are just drop dead gorgeous.
Another prop we have used and the most recent of our trials is the bowling ball. Named for its metaphor to the old ball and chain, the bowling ball is attached to the future groom's ankle with a giant steel chain.? Then you have the ladies come sign the ball.? And sign they will. Sit back and enjoy the view.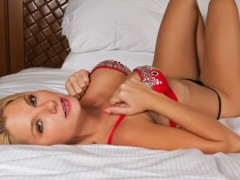 I don't want to get sappy on you, but the final rule of any great bachelor party is friendship.? Get the boys together again. In our lives there rarely seems to be enough time to accomplish everything we would like and sadly, relationships suffer.? That is why events like bachelor parties are so important.? It is an excuse (why do we need excuses?) to get the old gang all in the same place. It does not matter who is married, who isn't, who has the best job and who doesn't.Bachelor parties are about living in the present and enjoying the moment.? Old friends mix with the groom's new friends for the perfect blend.
If you follow these simple rules I assure you good times will be had by all.? And next time you are in Vegas and you see that guy holding a bowling ball, hanging out with his buddies, stop by and say hello.? I'll buy you a drink.