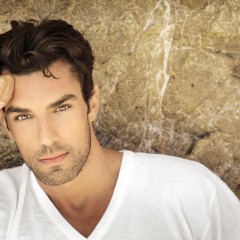 I was contemplating wearing the blazer/jeans combination out to my Homecoming festivities I'm heading to tonight at my old University.
I've never been a big blazer guy but picked up a nice one a couple months ago that I've been dying to wear.? Since I was unfamiliar with the dos and don'ts of this combination, I decided to do some research through some trusty fashion magazines and see the right way to pull it off.
How to pull off a blazer with jeans
I've actually found that there are many ways to pull of this classic combination. It really depends what look you are going for, and how bold you want to get.
If you're new to the look and on the conservative side, you'd probably want to start with a blazer over a collared white shirt with jeans and a pair of Cons.? You should probably start with a basic blue or multicolor check blazer.? These blazers will ultimately give you the most options if you decide to get more adventurous later on.
You want to make sure that you purchase a well fitted blazer. Here is an excerpt from a previous post on TSB Magazine about how your blazer should fit:
When you're buying a blazer make sure that it fits in the shoulders? the shoulder should end right at the top of your arm, without drooping over. The cuff, when your arm is at a right angle, should not go past the wrist.? You should be able to button it up, but there shouldn't be too much room in it.? This is sort of a judgment call because everyone has a different torso, but it should very closely follow the shape of your body, emphasizing the V shape.? The V gives you a more powerful-looking build, which women love.? Also, the jacket should end just below the widest part of your hips.
Once you get a bit more adventurous with the look, you can match up your navy blazer with a bold gingham-check shirt.? If you want to get a bit more dressy add a knit tie, and a pair of dark wash jeans.
It is important that you spend a little more on your blazer than you'd probably like to shell out. If you're buying versatile one, you'll get a lot of use out of it and it will be more than worth the extra cash shelled out.? You also want to realize when a blazer has run its course.? Unlike the jeans they go with, blazers don't look better frayed and faded.? If the blazer has lost its structure its time to get a new one.
Your best bet when purchasing your first blazer is to get a fabric that is easier to pull off.? Corduroys or blue wool will be a lot more versatile than khaki or velvet.? And I would highly avoid a leather blazer.