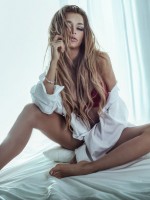 Most people looking to lose fat want some sort of advantage to make the process easier. This drives millions of people every year to shell out massive amounts on fat burning supplements. Most of these people think that by just popping a pill that will be twenty pounds lighter in a matter of weeks. But that just isn't the case.
In the past I have seen some solid results from fat burners. But only when I combined the supplements with a healthy lower calorie diet and intense training. You might say, "If you're eating healthy and working out why do you need a supplement?"
I look at a good supplement as an added bonus. They serve specific purposes that can help you out significantly in your journey to lose weight. A fat loss supplement should do one of several things. It should increase energy, stimulate the metabolism or thyroid, and suppress the appetite; some do several of these things all at once.
Over the course of several articles I am going to take a look at all the different kinds of fat burners and let you know the purpose of each type. I will also go over the drawbacks and side effects. This will help you make a more educated decision when search out your next pill.
Thermogenic Fat Burners
As the name suggests thermogenics have to do with temperature. These supplements raise your body temperature and the amount of calories burned. They are usually a mix of herbs and chemicals.
The most well known and effective thermogenic fat burner is Ephedra. Unfortunately contains some dangerous side effects so it has been taken off the market in most countries. Ephedra was previously the basis for most of the well known pills like Stacker 2, Ripped Fuel, and Exendrine. While they still produce these pills they no longer contain the ephedra.
There are other thermogenic fat burners on the market that provide decent results besides ephedrine. There is also Caffeine, Synephrine HCL, and Yohimbe as well as other stimulants that work almost as well as the old ephedra combos.
I recently asked a personal trainer what are the most popular thermogenics on the market. These are the ones that he has seen the best results in his clients with:
Nutrex Lipo 6: This was his top choice for results. Below are the ingredients in this formula.
Synephrine HCL 20mg
Synthetic 99% Guggulsterones Z&E 1:1 20mg
Yohimbe HCL 3mg
Caffeine Anhydrous USP 200mg
Bioperine 5mg
Biotest Hot Rox: He claimed that this formula ramps up lipolysis, releasing fat from adipocytes more rapidly than Ephedra-based products to the point of no contest. I am curious to see if that is true because I have yet to see as powerful results in non ephedra based products. Below are the ingredients in this formula.
Hot-Rox Formula: 950mg
A7-E Super-Thermogenic Gel 20/700 (3, 17-dihydroxy-delta-5-etiocholane-7-one diethylcarbonate, Sclaremax proprietary, liquid sclareolide],
GZ 100 [proprietary Guggulsterones]),
Caffeine
Hydroxycut: I actually used to take these back when they contained ephedra. Once they went ephedra free I found them to be nowhere near as powerful. But he said that they have since changed their formula. He claimed In fact, a recent study conducted on Hydroxycut's key ingredient (calcium/potassium salt of 60% HCA extract from Garcinia Cambogia) showed that a subject that combining a 2000-calorie-per-day diet with a mild exercise plan (30 minutes of walking, 5 times per week) lost an average of 10 pounds in just 8 weeks. Below are the ingredients

Calcium (as Hydroxycitrate): 152 mg 15%
Chromium (as Polynicotinate): 133 mcg 111%
Potassium (as Hydroxycitrate): 225 mg 6%
Hydroxagen Plus: 1.71
Hydroxy Tea: 393 mg
Side Effects of Thermogenics
Many use caffeine in relatively high doses to accomplish the desired effect but much like drinking to much coffee there can be some less then desirable side effects. These can include jittery nerves, anxiety, and an inability to sleep.
Since Ephedra has been removed from the products their have been no cases of death or hospitalization directly related to a Thermogenic supplement.
The secret in finding a good quality thermogenic fat burner is to get one that will have all of the positive heat and metabolic effects, but leave out the jittery side effects that can come with many of the fat burners that utilize ephedrine and caffeine. Of course, every persons sensitivity to these factors is different, so you may want to try a few to see what you can and cannot tolerate. As always consult your physician before undertaking any weight loss program.
I will come back next time to review Non-Stimulant Fat Burners