5 Authors Sure to Entertain You
60 years ago, books were still the hottest form of media in the world. I wont bemoan the fact that things are different today. Times change and new ways of communicating become popular. The novel has to take a back seat to the internet and satellite TV. Fair enough. But that does not mean that books are completely irrelevant. There are still writers out there doing good work. Granted, they are few and far between, and most of whats published does, in fact, fall into the category of irrelevance. But good reads are out there.
Dont believe me? Try one of these five authors. Whether their strength is creating a compelling narrative, stringing together words in unbelievably cool ways or passing on some insight that every man should have, these five belong in your bookcase, even if you are a die-hard TV watcher and internet jockey.
1. Graham Greene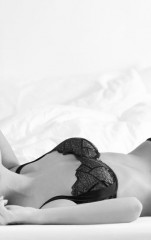 Greenes characters are not the same as Hemmingways stereotypical tough guys pitted against nature. They are cynical, world-wise, and deeply flawed. He did his best work in the 1950s and 60s, but was able to capture some of the details of what life is like as a male member of the human race. A lot of what he wrote is still relevant today. If you take out the references to the time, Greenes books actually seem more contemporary than some novels that were published this year. The Quiet American is his quintessential work and a prime example of his mastery of his characters. Thomas Fowler, the books anti-hero is a cynical, opium smoking womanizer with an 18 year old fianc who ends up arranging for the titular character, a nave young American, to be murdered. But in Greenes hands, Fowler is not the bad guy. In fact, he is the Everyman that every man can identify with on some level. Dark? Hell yes. But everyone has a dark side and no one can discuss that part of a person better than Greene.
2. Robert Bingham
Of all the Ivy League, clever white boy writers out there, Bingham was the best. Unfortunately he completed only one novel and a handful of short stories before an experiment with heroin went wrong. What was it about him? He wrote like most people think. The inner monologues in his novel Lightning on the Sun are unlike anything else you will ever read. There is something recognizable in each of the books characters. Whether it is a funny scene where a man keeps reminding himself not to fart because he is drinking beer on an empty stomach or a more gut-wrenching scene where a character for whom nothing goes right finally gives up, youll have to stop and shake you head, because you recognize that if you were in that characters situation, youd be thinking the same things he is.
3. Barry Eisler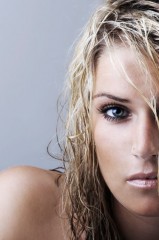 Eisler has created one of the most compelling action heroes of all time: freelance assassin John Rain. He is a half-American, half-Japanese covert ops vet who now specializes in making hits look like death by natural causes. The difference between Rain and Bond or Jason Bourne is in the gritty aspects of the job. Eislers intense attention to detail makes it all seem way more realistic than Bonds gadgets and surprisingly disease-free sexual conquests. John Rain cracks necks, injects unsuspecting businessmen with lethal toxins and engages in other acts so violent, you dont know why you dont hate him. But the best thing about Eislers books, the best of which are Rain Fall and Requiem for an Assassin, is that he follows Rain after the hits, when the things he has just done begin to bother him.
4. Henry Miller
He belongs on any list of mens lit. What would happen if you just let it all go and did whatever the hell you felt like doing? Read Millers work and find out. His best books are written in stream-of-consciousness style, so they are tough to read at times, but the Tropic of Cancer and the Tropic of Capricorn are the best novels about hedonistic lifestyle that you will ever come across.
5. John Burdett
What is it like to get inside the mind of a man one the other side of the globe? Read crime writer John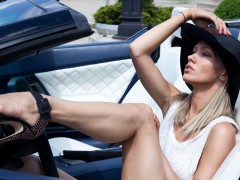 Burdetts books staring Thai detective Sonchai Jitpleecheep. That the books, Bangkok 8, Bangkok Tattoo and Bangkok Haunts, are filled with sex and intrigue is a major plus to pulp fans (like myself). But whats best is the way Burdett gets in Sonchais mind and tells the story from a different cultural perspective. You come away realizing that your perceptions of right or wrong are mostly based on where you came from and how you were brought up. Its weird, but it works. Murders arent avenged, justice gets twisted and the bad guys become the good guys. But the reader is OK with the non-endings in the story.
Books are, for the most part, dead. But some of the most exciting stories and insightful narratives are still found nowhere but on the page (at least, until someone options the movie rights – but them they usually fuck up the adaptation to the screen anyway).