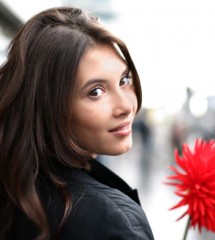 Last year while feeling a bit depressed over what the future had in store, I created a list of 100 things that I wanted to do before I died. I wanted to create a list that would inspire me, excite me, and motivate me to live each day to its fullest.
My list includes things like: safari in Africa, non profit work in a developing nation, writing a screenplay, learning to dance, attending the Super Bowl…
I was close to thirty years old by the time I put this list together. It wasn't nearly as easy as I imagined it would be to list 100 things I had to do before I died. I think part of that reason was because I have been blessed with the opportunity to do quite a bit already.
This realization caused me to write a list of all of the things that I've already done. Looking over that list, I feel obliged to recommend several things that you too, must do. But these are things are much better done before the age of 25, when you can enjoy them the way they were meant to be enjoyed.
3 Things Every Man Should Do Before Turning 25
1. Backpack across Europe
There is nothing that promotes that abundant sense of freedom more than falling a sleep on a train in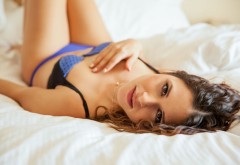 Barcelona, only to wake up in Paris. Sure, you'll be living on baguettes and cheap wine, sleeping in cramped hostels, and will probably goes days at a time without showering… but you'll feel alive!
It was back in the summer of 2000 that I traveled Europe. Before that I had a claustrophobic view of the world. Since then I've realized that the world is truly my playground.
The real excitement in a trip like this is not the different landmarks you'll get to see, but the people you'll get to meet. Hostels are the one place where the French, Muslim, English, American, German, Dutch, and Israeli are all packed together and forced to co exist.
Traveling Europe will be an option your entire life… but after the age of 25 you'll very rarely have the time or lack of responsibility to give up the necessary month or two to take the journey. As you get older you'll find it harder to slum in hostels and sleep on trains… but the slumming is was makes the whole experience so exhilarating.
What can you expect from backpacking Europe?
[orange]V_HCGKuqDjE[/orange]
2. Live in college dorms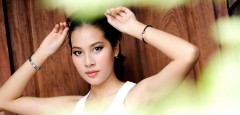 There are few experiences as memorable as my first two months living in the Montclair State dorms my freshman year of college. When you think about it… it just seems so unreal. You're literally packed into a building with hundreds of like minded men and women. You couldn't ask for a better party.
Whether it was the late night fire drills, the all night conversations with the girl down the hall, or just simply getting stoned with a couple buddies and watching The Big Lebowski… life was grand!
Many guys shy away from living in the dorms because they don't want to leave their home town friends, can't afford it, or are just afraid of the drastic change in their lifestyle… but I urge you to reconsider. I don't really believe that you can have the college experience without living on campus for at least one year.
3. Have sex with an older woman
It is a fact that older women have a raw sexuality that very few twenty year olds possess. These women are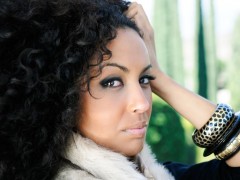 experienced and know exactly what they want in bed. They are not afraid to let go of their inhibitions and get wild when the lights go down.
The sad unfortunate fact is that by the time we are having sex with a woman in her forties… we no longer want them. As we creep closer to thirty it is no longer a desire for most men to sleep with an older woman. In fact, we start oggling the 19 and 20 year olds.
This is why I highly recommend sleeping with an older woman while you're still younger than 25. The thrill and excitement will be at its peak while you're younger. There will also be that curiosity and taboo feeling that will make the encounter that much more memorable.
You may think it is difficult to find these cougars.. but every town has their "cougar bar." And there are plenty of sexually frustrated older women trolling Adult Friend Finder looking for some young ass.