A Sit Down With Jackie Mahaney
There are many articles about how to keep your relationship going, where to go with your girlfriend and when to ask her to move in. These are helpful, but when I was single and looking for dating advice, I struggled to find anything useful. I wanted to know where to meet girls, how to act once I met them and ultimately how to win them over.
So I've decided to help you guys out here with a little dating advice and to do so I have enlisted the services of a relationship expert. I also thought it would be fun to challenge a "relationship expert" and see if she could handle herself before the relationship – you know, see how she might react to the drama of the dating scene.
So here you are my interview with Jackie Mahaney, writer, speaker, relationship columnist, author of Meet Delaney and yes guys, hottie. Relax. She's taken. She's a relationship expert. Duh.
Kevin: Where should you go to meet chicks?
Jackie: First off do not call us chicks. You can meet women doing hobbies that you may have, working out at the gym and even at work although I would not recommend that. Other options could be volunteer activities, school or night classes, singles groups and through friends.
Kevin: I thought chicks liked it when you called them chicks?
Jackie: No.
I waited for more of an explanation and seeing that I was not going to get one, I feared that my interview was going to wind up incredibly boring. What had I done? I decided to ask one of the all-time great guy questions and my ace card.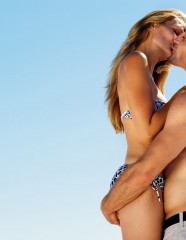 Kevin: How long should you wait before you call a girl after you get her number?
Jackie: One day.
Kevin: Yeah but three days is just so much cooler – like you've got other things going on. I always wait three days.
Jackie: 3 days is so predictable. Girls know about the three day rule. That rule needs to be flushed down the toilet. Women get irritated if you wait too long.
Kevin: (Girls know about the 3 day rule? Crap!) Yeah, but won't you appear desperate if you call too soon?
Jackie: You will only appear desperate if you are desperate.
Kevin: Okay, so speaking of desperate tell me about the approach. Should you just walk over and say hi to a girl?
Jackie: Yes. Smile, be confident, walk over and say hello.
Kevin: What about pick up lines? I've got a great one. Stop me if you've heard it

Jackie: I've heard it.
Kevin: But I haven't even said it yet. Listen. Kiss me if I'm wrong, but isn't your name Guadalupe?
Jackie: Umm, still doesn't work.
Kevin: OK. I'll be serious now. What are some good activities for a first date?
Jackie: Spend some time getting to know each other. No movies. Find out if you have any mutual interests. Dinner and lunch are always good.
Kevin: Lunch!?! That's the fastest way to the friendship zone.
Jackie: The what?
Kevin: Never mind. So after the date how long do you wait to call?
Jackie: If you like her, right away. Be brief and be confident. Thank her and tell her you'll talk to her soon.
Kevin: Should the guy always pay on the first date?
Jackie: Yes. Always.
Kevin: I usually pay if I have a gift card.
Jackie: (Laughing) Tell me you are not serious.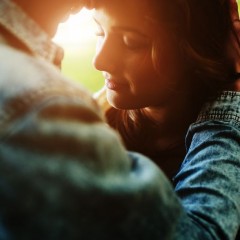 Kevin: Let's move on. Is kissing okay on a first date?
Jackie: (Smiles) Yes.
Kevin: (I decide to pursue further) How about more?
Jackie: Stopping at a kiss is probably best. It is classy. It keeps her wanting more and shows her that you are not just in it for sex.
Kevin: But what if it leads to sex?
Jackie: Well, I guess if the chemistry is there.
Kevin: So should you carry a condom?
Jackie: Like your visa card – never leave home without it.
Kevin: In my case it's a gift card.
Jackie: You are ridiculous.
Kevin I know I am ridiculous and that is why I need your help. The rest of my kind can use a little help, too. That's why we are glad to have you are around. For more tips, dating and relationship advice, visit jackiemahaney.com and be sure to check back here, too. Got a question for myself or Jackie, leave it below.