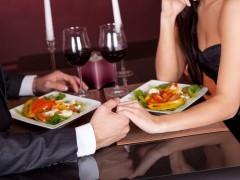 Any of you following TSB Magazine's The Success Principles series is familiar with the name Jack Canfield.  He is the author of the book that inspired our series.
I am always grateful when one of the guys I look up to recommends new books  As there are thousands of books available, I like to get the seal of approval by someone who's opinion I trust before I purchase a book.  Canfield recently sent me this list of books he recommends  I thought I would pass the list along to you.
Jack Canfield's Reading List
When you read the line-up of fascinating visionary thinkers who are a part of this special program, you'll see why I was so honored to be invited to participate.
In this important DVD, today's leading visionaries, spiritual leaders and entrepreneurs share their secrets to achieving success with significance.
Russell Simmons, Sir Richard Branson, Stephen Covey, The Dalai Lama, Archbishop Desmond Tutu, Byron Katie, yours truly (Jack Canfield), and many others share powerful inspiration to inspire you to embrace your strength, wisdom and power.
Together we explore fear and hope, self-doubt and belief, anger and forgiveness… and through it all, these wonderful contributors share with you their love, their warmth, and the very secrets they have used to transform their own lives.
2.  The Affluent Artist by Rick DiBeasio
If there's one romantic concept Rick DiBiasio would like to see abolished, it's the idea of the "starving artist."
You see, creative people ARE different. And if you've dedicated your career to following your passion, there is a good chance some of the money stuff has escaped you.
I've come to know Rick as a sincere, caring individual with a knack for making complicated financial concepts easy to understand and even fun to read about. With a fruitful 25-year career in the financial services industry, a majority of Rick's career has been dedicated to helping creative people attain financial independence.
As the father of three sons – all of whom are artists, musicians and writers – I know how challenging it can be to make a living while pursuing your art.
I felt so strongly about his message, I wrote the forward.
So if you've ever thought, "I'm very creative but I am not very good with money," then this is the book for you!
3. Life Lessons in Master the Law of Attraction
Earlier this year, Chicken Soup for the Soul partnered with Master coaches and experts in the Law of Attraction, Jeanna Gabellini and Eva Gregory to bring you the real life stores of 35 different people who used the Law of Attraction to overcome obstacles and seemingly impossible odds in order to create the life of their dreams.
But that's not all. These stories have been distilled into specific "life lessons" we can apply to our own lives, showing us how we, too, can use the Law of Attraction to move past our own circumstances and create by-design, no-limits life!