"30 is the New 20"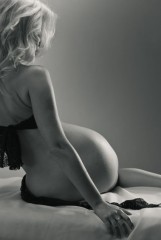 Being 20 was great! I got carded even less than when I turned 21. Ramen noodles covered 4 of the 5 major food groups and with the addition of a Keystone Light it officially became a square meal…my mother was very proud. I remember it feeling like it was Christmas day each semester when financial aid was awarded and direct deposited into my checking account; I could hardly sleep the night before it was so exhilarating. There was no responsibility. You never even had to show up to class, except on test day, then all you had to do was copy off the fat chick next to you. If she put up a fight, you just invited her to a party that weekend you would never have to bang her, but certainly one of your drunken friends would
Back then, there was nothing to worry about except whether or not the boxers on my floor were clean or what the girls name was that I was just about to kick out of my room. However, I always had one major complaint; money was wasted on old people. I cant tell you how many times I saw some dude roll by in an BMW or a Mercedes and all I could think about was how his old balls are smacking that young models ass sitting shotgun while hes hitting it from the back (after a Viagra, Im sure) and it just pissed me off! Sure, I rarely went home alone; but I just felt like I was Turtle on Entourage and these old bastards were Vince. It still got done, but I was severely handicapped!
As much as I hated it, I still never wanted to get old. Youth is, and always will be, what everyone wants to hold on to, but has virtually no control over doing so. That was until recently, because I think I have finally found the perfect middle ground now that I am in my 30s. In the immortal words of Jay-Z 30 is the new 20, nigg  Im so hot still, and it is tough for me to make any argument against. Its the best of both worlds.
I know what you are thinking right now. No, youre not weird if you wonder what a sanitary biscuit tastes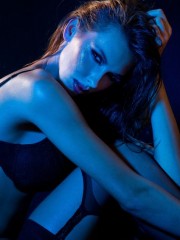 like; it is only natural to be curious. And yes, its ok if you are leery of what the future might hold for you. Allow me to ease your mind a little. When youre in your 20s you get wasted, and you go home with the hottest woman you have ever seen only you wake up in the morning and find that your perfect 10 has been replaced with some chick who has a snaggle tooth and hair lip. You end up feeling like one of those morons who just spent $200 on dinner at a fine Italian restaurant just in time to find out that the pasta was delivered by Pizza Hut. Damn it, not again! When youre in your 30s, you still get wasted and go home with an attractive woman, but you get used to wearing your beer goggles, adjust accordingly and wake up with the same attractive woman.
Truth be told, my life hasnt changed that much, but it is the little things that really make all the difference. Yes, I still drive a nice car; but I dont have to share a two bedroom apartment with 4 other dudes to do it. I dont have to walk anywhere to do my laundry. I am still late to work because of a wicked hangover, but I simply close the door to my office and delegate my work to someone younger trying to prove them selves. And when I want to see fake boobs on TV I watch the Food Network and learn something useful instead of having to suffer through an episode of The Hills. Life is great!
When you hit 30 you get to take more impressive vacations too. Its not just the money, but the seniority; I have some serious PTO saved up. So instead of going down to San Diego for the weekend, I go to Jamaica for the week. Sure I still do stupid shit like staying up all night smoking weed with the security guards, but the location is much improved. Instead of going to Vegas, I hop down to the Farallon Islands and go diving with Great White Sharks. Its not so much different, as it is better
Of course there are some adjustments to be made. Since all of my boys are married now I have to start scheduling appointments with them instead of just assuming we are going out and getting drunk. Thats ok; I invented the Day of Man. This is a day action packed with gambling, strippers, binge drinking, and sports. How can you do better than that?
The bottom line is that I still act like Im in my 20s, look like Im in my 20s, and feel like Im in my 20s; I just have more money and experience so I can actually make good on all the fun things I want to do. Thats it for now, but check back with me in 10 years when I happily justify why 40 is the new 20and Im so hot still.