The New Christmas
This past week I had the terrible misfortune of sitting in my Doctors office waiting room for an hour and a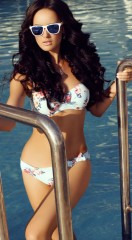 half filled with snot nosed children spreading their germs all over the place, old people who smelled like burnt toast and Metamucil, and a young lady who clearly shared my affinity for women who kept complimenting me on my cool haircutâ. I am still not sure if I should be flattered by that by that or not.
Normally, being emerged in this type of inhumane environment for more than 10 minutes would have brought out my true animal instincts. I would have carefully selected one of the really old people, akin to the wounded gazelle, and pounced on them like a puma; berating them for all of their inadequacies, relieving me of all my frustrations, and then storm out the door. However, being that it was the holiday season and knowing that I was in desperate need of some Vicodin (yes, my back hurts); I was forced to sit patiently and wait my turn like the rest of the common folk.
While I sat waiting, I decided that it was time to make some changes to Christmas. Dont fucking give me that ou cant change Christmas song and dance; I just dont want to hear it. If American consumerism can turn Jesus birthday into the commercial mockery it is today, I can make some changes too!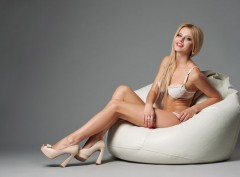 First off, I decided to do away with Santa; lets just pretend his fat ass had a coronary. Perhaps it was stress induced caused by all the unrealistic expectations set forth by todays youth. That coupled with his archaic distribution method would be enough to give anyone heart failure. In retrospect, he should have asked What can Brown do for Santa? Anyway, now that Santa is out of the way, I am replacing him with Candi, the magical Christmas stripper. Candi is 5 5 tall, weighs 103 lbs. and measures 38 x 22 x 36 with green eyes, long brown hair, and a fantastic smile.
Santa was too one dimensional, making it difficult for the masses of a culturally diverse country such as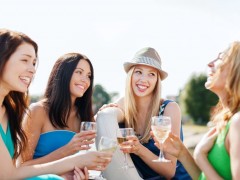 America to relate to him; and even fat old white guys dont like the idea of another fat old white guy sneaking around their house in the dead of night. So, to rectify this I have added a little bi-racial flavor to our protagonist. Candi is half black, but not Wesley Snipes black, think more Aaliyah and half Italian. I couldnt just do black and white, because I need to be able to work pasta into this story a little later. Also, I like to specify Italian instead of white because it gives me more flexibility. As an Italian American, I can say that I am a minority when I am kickin it with the blacks or the Mexicans, but since most of my friends are white I am able to easily fit it with them as well. Its a win/win for me and has really turned out to be a pretty sweet gig, allowing me to blend like a chameleon.
Another one of Santas shortcomings was his limited magic ability. Sure he had flying reindeer and could somehow shimmy down a fireplace, but that really doesnt do a whole lot for me. At the end of the day, he was just dropping off the same old presents. On the other hand; Candi, the magic Christmas slut has unlimited magic powers. Not only can she hook you up with a PS3, the Office complete box set in Blu Ray, or an iPhone (which were all on my boring old Christmas list); she has the power to grant wishes too. Just think of the possibilities!
Lastly, instead of leaving milk and cookies out for Santa; leave Candi a few dollar bills, creased lengthwise, on your kitchen counter and you will be awoken with a special Christmas lap dance. If you tip well, she will even throw a pan of Christmas Manicotti in the oven for you, just heat and serve! Mmmmmmmmmm! Being that this is the first year of New Christmas, I thought I would share a couple items off of my wish list for you. I hope this gives you some good ideas!
The Clapper
Sex-Ray Glasses- Much like a pair of x-ray goggles, with one noticeable difference. Instead of being able to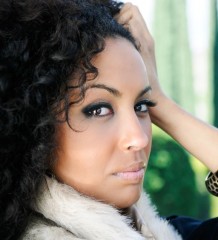 see through walls, or even skirts; a timer would appear showing me exactly how much time I will have to spend with the girl I am looking at before she will have sex with me.
A midget
The emotional strength to sit on an exercise ball at work. It looks like it would be really comfy and I hear its good for your back, but I already get glares from my coworkers who are wondering how someone so good looking and who dresses as well as I do could not be gay.
A subscription to US Weekly so I can stay one step ahead of the metro sexual curve.
A BMW made of lasagna. This way I could drive around all day and never have to stop at a fast food restaurant again!
One night of passionate love making with a young Anna Nicole Smith captured on film by Jacque Cousteau.
A morning after pill wall dispenser in my bathroom. I probably didnt have to waste a wish on this since the morning after pill is now available over the counter, but I didnt want to have to install it myself, it is just so time consuming.
That wraps up this special edition. I hope you all have a fantastic Christmas, and may all of your holiday wishes come true!!