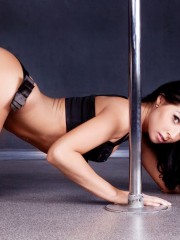 If you are a regular reader of this website than you know that I read just about anything I can get my hands on. I read novels, self help, business, social dynamics, and interesting biographies. I have no tolerance for television, and for some reason have always preferred to get my entertainment from books.
I have read countless books over the years, many of which I have recommended to our readers here at TSB Magazine.
I decided that I would put together a list of the 10 most influential self development books that I've read in the last 10 years. These books are not focused on "how to make more money," or "how to get more girls." The general purpose of reading books like these are to get more out of life in general.
10 Most Influential Self Development Books
This classic book came highly recommended from guys like Seth Godin and Tim Ferriss. I think that the hallmark of every high achiever is their ability to see the potential in themselves and those around them. This book will show you how.
The guys from RSB brought made this book semi famous within the pickup community, but the book's author already had a huge following of fans around the world. This book, in a very simple manner, teaches you how to live in the moment.
3. How to Win Friends and Influence People
Hands down, the greatest book on personal communication ever written. This book is the benchmark of everything that has come since. If you thoroughly read this book several times, and apply the ideas presented within… you will find yourself with more friends, connections, and supporters.
If you've never read or listened to anything from Anthony Robbins you owe it to yourself to spend the $10 on this book and see if he is for you. He is not for everyone. But the people that connect with him see extraordinary results in all areas of their lives.
I've written about this book before. This is a fundamental book to read in your self discovery of all the false ideals we hold, such as approval seeking, guilt, self doubt, worry, and anxiety. I really believe that before you can truly progress in life you must eliminate these behaviors.
6. Influence
This is another book referenced a lot by guys like Neil Strauss and Mystery. The book is like a script of the human mind, and how it is influenced by outside factors. It tells us what makes us take action. What makes us buy something. What makes us help someone. It is really fascinating.
This is the premier book for overcoming procrastination. Procrastination can ruin your life on so many levels. Whether you're putting off work projects, losing weight, approaching women, saving money, or taking action in any area of your life, procrastination is a silent killer. If you don't conquer this disease -one day you will wake up, a bitter, disgusted, old man.
Mr. M from Love Systems turned me onto this book. While many books have been released since this book, the simple principles and exercises given are still amazingly effective in changing your self image, thus improving results in every other area of your life.
With very little promotion or publicity, this book spread like wildfire all across the world. I remember at one point, pretty much every one I knew in college had read this book. This is really a novel or fable, but the adventure uncovers many truths and observations of the human condition.
I am towards the end of an entire series based on the principles contained in this book. So you know how much impact this book had on my life. You can almost view this book as the bible of personal development as it contains and references information from just about every other program on the subject.