The Relationship Management DVDs Review (And An Important Lesson About Relationships)
The Un Sexy Subject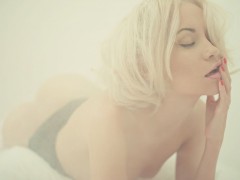 Savoy first told me about his relationship management program at the Super Conference last October. He asked me if we wanted to help promote it. My first reaction was to think that putting effort into promoting a program on relationships would be a waste of time.
Relationship management isn't exactly a sexy topic. And when your competing with programs with titles like "10 Second Attraction" you're going to have trouble gaining any attention. Quite frankly most guys are more worried about what opener they're going to use at the bar tonight than they are about discovering the secrets and nuances of making a relationship work exactly as you want it.
I figured that the only way you could sell a course like this is with the promise of threesomes, multiple relationships, orgies, and fuck fests…
Which is unfortunate.
Because with a narrow marketing strategy like that you're going to miss many of the guys who really need a program like this. Who are these guys?
EVERYONE
I first watched the DVDs last weekend. I then spent the week letting the information sink into my mind. And then I watched them again this weekend in preparation for writing this review.
A funny thing happened over the past week. Maybe because I was keenly focused on the idea of relationship management, but I came to profound realization. Almost no one is happy in their relationships.
Not my friends with wives. Not my player friends with several "booty calls," not my friends who learned pick-up and scored the "so called" girl of their dreams. NO ONE.
This may not be a total surprise on the surface. Shows like Married with Children have been ripping on relationships for years… but think of the true absurdity of this realization.
We spend pretty much all of our time, energy, desire, drive, motivation, and hope towards getting into relationships… yet no one is happy. Its not just the guys married who've got it bad. The guys who are juggling several girls are losing their mind and feeling like scumbags. The guys who have a couple "fuck buddies" are miserable because either they're secretly in love with their fuck buddy or their fuck buddy is in love with them….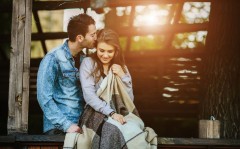 Guys are out there desperately trying to get into some sort of a relationship… but are totally unwilling to admit that they have no fucking clue as to how to deal with one.
So for two weekends in a row I sat in complete giddy amazement watching Savoy break down the principles and theories involved in relationship management. I haven't been this fascinated since I started studying pick-up all those years back.
And just like the AFCs who are so blind towards the knowledge they don't know about creating attraction; there is an entire world of men (and women) blind to the same mind bending concepts towards relationships.
The thing with relationships is… those "naturals" who we all looked up to in regards to meeting and attracting women… they know just as little. They're just a miserable. The same can be said of most pick-up artists.
So what does Savoy teach that is so profound?
Disc One- Relationship Management Begins at Hello

Disc one contains the foundations of relationship management. This is where all of our mistakes are laid out for us. This is where I flash back to freshman year, entering into my first long term relationship, and cringe at just how bad I set things up. And I see clearly, that I deserved the misery that was served to me.
The most astonishing (and true) statement that Savoy makes is that relationship management really needs to begin as early as your first conversation with her. It is really a game of preeminence. Because the fact is, if you're having a good conversation with a woman, you're looking for some sort of a relationship. Are you looking for a one night stand? A fuck buddy? A potential girlfriend?
Most people do not realize that relationship means a hell of a lot more than boyfriend/girlfriend type dynamics. A relationship is basically the guidelines in which you interact with another person. And relationships between men and women come in many different forms. And going into any interaction it is really necessary that you are aware of the different forms, so that you can successfully navigate your way around each of them.
What are you looking for?
This is the first question that you need to figure out for yourself. Savoy walks you through this process.
What type of woman qualifies for you as a "fuck buddy?"
What type of woman would make a potential girlfriend?
What type of woman would you only be willing to spend one night with?
It is amazing how little time we spend thinking about these questions. Although the answer to any of these questions is rarely black or white, at least having a vague notion going into an interaction will make many things clearer in your mind.
For instance, if within a half hour of talking to a woman you realize that her values are not compatible with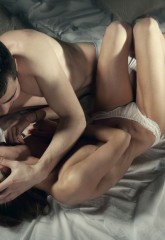 yours enough to ever have a serious relationship with… do you keep talking to her?
If you answered yes… (which most guys will do) then how to you interact differently with her than if you saw her as someone you would like to possibly date?
These are questions I never knew. And I realize that I blew sooooo many opportunities with women because I wasn't able to quickly categorize what role they could have in my life… and proceed with the interaction with that in mind.
Even at the times in my life when I wasn't looking for a girlfriend, I still viewed every girl in the same manner I would a girlfriend. I still held them to the same standards. And I still assumed that in order to proceed with the interaction I would have to pretend to her that there was a possiblity that she could be my girlfriend.
Had I realized back then that I could have altered the interaction and structured it in a way that both of us would be completely open to the idea of a "friends with benefits" or "booty call" type relationship, I would have had many more opportunities to connect with women who I automatically disqualified.
review to be continued…
Yes, just writing this I realize that there is just so much I want to talk about in regards to relationships that I will have to make this review at least a two parter.
In the meantime read through the Relationship Management page, watch the videos, and begin thinking about the limitations you've set for yourself in regards to relationships.