Create a Guide to reach your Goals in the Gym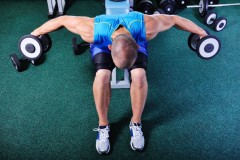 Too many people spend too much time socializing and networking during their time in the gym to actually see any positive results; these are the very same people who complain that they spend half of their free time "working out" but still have nothing to show for it.
There is a time and place for socializing, but your workout time shouldn't be it – if you can meet some new friends and set up a few dates with other members of your health club that's great, but save the socializing for after the workouts are through – there will be plenty of time to chat when you meet up with your new friend or fling at the bar or the coffee shop once your cleaned up and changed.
The major reason for this lack of performance (and therefore lack of results) at the gym is that people go in without a plan. They figure they'll just decide what they are going to do when they get to the gym and a fantastic workout will develop – more often than not what develops is social hour with all the other people that don't have a plan and while this can make for an enjoyable afternoon it will very rarely lead to any positive results when it comes to your health or appearance.
What to Do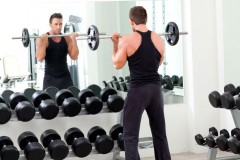 In order to give yourself the best possible chance of achieving your goals you actually have to decide exactly what those goals are, and they need to be definitive. In order to reach your goals, there has to be a concrete goal to go after – you can't just want to "lose some weight", you have to want to "lose ten pounds"; you can't just want to "get a little stronger" you have to want to "increase your squat by twenty pounds." Having a definable goal helps you to create the path that you will follow to achieve it and every time that you falter on that path that goal will be mocking you – which for some is motivation enough to get up and get working.
Make your goal realistic and, if possible, achievable within about a six to eight week period. Pick something that you know is possible with some hard work and dedication and get it set in your mind that you'll do what it takes to achieve it.
Journals – there not just for your eight year old sister anymore
Once you've settled on your goal, you need to write it down – better yet, make it the title of your journal. That's right, you need to start keeping a journal of your workout/diet – it's been proven in several independent studies that subjects who kept even the most basic journal of their eating or workout habits were 2-3 times more likely to achieve their goals than those who did not. If you're absolutely, positively too manly to keep a journal, than you can call it a workout log – whatever you call it, just make sure that you do it – it could mean the difference between success and failure when it comes to your health and fitness goals.
The more you put into your journal, the more useful it will be. If you've got the time, plan out your workouts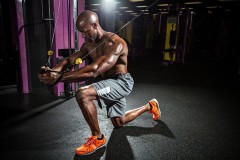 and then keep track of your results as you perform them. Write down everything as you go: the exercises you performed, the weight you used, the number or sets, the number of reps, how you felt while performing the workout, how much sleep you got the night before, what and when you ate, etc., etc., etc. Going back over the weeks and seeing what you did and how well it's contributing toward your goal will let you know if what you are doing is working or not and whether or not you need to make major or minor changes on your journey.
If you're too busy to keep a complete journal, don't scrap it altogether – still get your goal down on paper and just jot down the basics of your plan and an outline of what you accomplished at each workout. The study mentioned above illustrates how important the process of writing things down can be to achieving your goals – if you're serious about getting the body that you want you'll invest the extra five minutes it takes to jot down a few notes and gauge your progress.
If you didn't want to make some kind of change for the positive in your life, you probably wouldn't have bothered investing in a gym membership in the first place – remember what your motivation for joining the gym was and start setting your goals in reachable increments. With several small reachable goals it's easy to set up a plan that will have you on the fast track to success – and actually attaining some of your small goals will keep you motivated enough to continue towards whatever your ultimate and long term goals happen to be. Having success in the gym, and building a better body in the process, will give you a boatload of additional confidence that will spill over into all the other areas of your life.