Cancun, 1999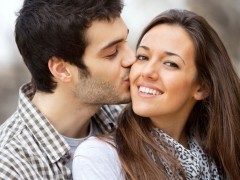 I'm half in the bag.  My friends and I took the booze cruise out to the island of women.  The music is thumping.  The lights are blinding.  And a mixture of testosterone and Red Bull has given me a feeling of being unstoppable.
There is a DJ calling all the men onto the dance floor.  The women are already up there.  They are soaked in sweat, drunk, and give off the impression that they are about to indulge in their wildest inhibitions.
My friends and I bum rush the dance floor.  Immediately upon hitting the stage I toss my shirt into the crowd.  Women surround me.  I start dancing with them.  Grinding them.  Twisting and turning them.  One by one though, they all eventually disappear.
I dance for a few minutes alone.  I spot a chunker with a cute face.  I mossy on over to her.  She smiles.  She runs her chubby fingers down my chest.  She starts dancing and pulls me closer to her.  I begin dancing to the music.  I'm getting all hot and heavy,  but to my dismay… she begins backing away.  Within minutes she's gone.
I am dancing alone once again.  I've got a giant glow stick and am entertaining myself.  Another chubby girl strolls by.  I try to rope her with my glow stick.  She looks at me and says:
"You dance like a retarded monkey.  You really are embarrassing yourself."
I was shocked.  A heavy girl turning me down.  And being flat out rude.
Later that night, I went behind a porta-john and threw up.  I laid in my own puke for what felt like hours while my friends were hooking up with girls up on stage.