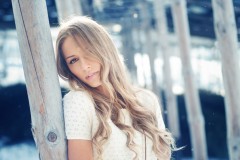 Let's be honest: the recession blows a fat one. But the upside is this: real estate prices are falling and now rent is more easily negotiated than ever. So if you are one of the 91.1% of Americans still actually employed, this may be the time for you to find a fantastic apartment at a fantastic price.
The first step to finding the apartment of your dreams is to decipher the dirty realtor euphemisms. Charming: small. Up and coming neighborhood: ghetto with a few young hipsters. Lots of character: hellhole in ruins. Do not waste your time on apartments described with these phrases. Dodge the bullet, kid.
Once you find some listings that sound promising, gather your materials. When apartment hunting, you as a prospective renter have a resume of sorts: your credit, references, and pay stubs. Just as you use your resume to negotiate salary for a job, you can use these materials to negotiate rent. Sometimes a broker wants so badly to seal the deal, he or she will lower their fee if you are prepared to sign the lease then and there and have these documents. Of course this is only true if you have decent credit and references, so if you drunkenly peed on your super's welcome mat, don't bother.
Before even going to see an apartment, get an idea of what people are paying for rent in that neighborhood. Remember, there's a difference between just looking at other listings in that neighborhood and finding out what people actually pay. Listing prices are always on the high end– they're what someone wants you to pay ideally, not what you should ideally be paying.
When you go to see the apartment, ask if it is an open or exclusive listing. If it's open, the broker may also lower his or her fee to prevent you from using someone else. Never, ever be afraid to imply that you will go elsewhere. You may feel like a big jerk but this is your leverage. Just remember, it's not personal; it's business. Also– and this should go without saying– look good, not like the ruffian you are. A neat, professional appearance makes you seem like a desirable tenant.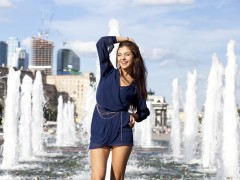 If you decide that you want the apartment, ask if the rent may be decreased. Don't ask in an I'm Desperate And/Or Can't Really Afford This Place Way. Ask in a suggestive way, such as, "Considering (insert drawback of apartment), do you think (insert lowered rent) would be more appropriate? That's what I'm willing to pay for this apartment." If that doesn't work, up the number a bit. If that doesn't work, do not be afraid to walk away. Sometimes you need to scare the mofos into reconsidering their asking price. You can always call back the next day and accept the apartment at cost if you decide you really want it.
Bottom line: don't be a wuss when negotiating. You aren't trying to be best buddies with your broker or the apartment owner. You are trying to get a reasonable deal on an apartment. If you need friends that badly, go on eHarmony and invite your new friend over to your gorgeous new apartment.