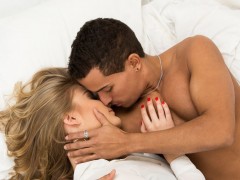 South Padre Island, Texas
"God, I fucking love spring break"!  Who cares that I graduated college a few years ago, I still look young and I can probably out drink 90% of the pussies we'll be partying with.  "This is going to be a great trip!", Joe says to me; five or six years older than I am and wearing his University of Arizona Med School t-shirt in hopes that the girls here will be sober enough to read the shirt, but drunk enough to put out.  The flight had gone well; I had a couple drinks, but I couldn't wait to go run around and pretend that I was still in college. The plane finally touched down in Houston and my friends and I decided to kill a few shots at one of the shit hole airport bars before our other buddies, who already lived in Texas, got there to pick us up.
Our ride called and said they were about 20 minutes away, so I began negotiations with one of the Japanese tourist to buy a bottle of Jack Daniels for me at the duty free shop.  After an annoying conversation and an agreement to take some pictures with his family, presumably so his friends in Kyoto could see the dumb American with the Mohawk, Toshi emerged with a handle for only $18.  Nice!  Mother's milk in hand, the four of us jumped in the back of a piece of shit Nissan truck with a camper shell and set out for spring break heaven.
We arrived at the hotel piss drunk and I had what equated to a migraine after the bumpy ride and intolerable heat.  There was no time for bitching though, I washed some Advil down with whiskey and I was ready to go find some girls.  The seven of us hopped in a cab and left for the nearest bar.
Our first destination was massive; it was an old fair ground that was accented by a giant Farris wheel that looked as if it were being held together by duck tape.  The bar was already packed with thousands of people when we arrived, alcohol sweating out of every pore from the hot sun beating down on them all afternoon.  We made our way to the bar and in true cheap ass fashion the first of my friends up to the bar only ordered for them selves'. Eventually, I made it to the bar, ordered two beers not wanting to have to wait in line again and threw down my credit card.  The Mexican bartender, who I doubt could speak any English other than the drink names, pointed to a sign above the bar, "CASH ONLY".  Fuck me!  I had spent my last $20 on the cab ride over; and of course no one chipped in, those fuckers! I need some new friends! One of my buddies reluctantly coughed up $10 for the beers, but being the only asshole without cash I went on an ATM mission by myself.
I spent the next 30 minutes wandering through the maze of drunks and cussing underneath my breath. Then, out of nowhere, a ray of sunshine beaming down from the heavens directed me to what appeared to be the only cash machine in the whole damn bar.  I was so happy I didn't even mind paying the $12 service fee; I got my money and I was ready for the binge drinking and debauchery to begin.
It didn't take long for me to spot a secluded bar in the corner of the lot about 50 yards away.  As I started to head towards it, some drunk chick grabbed me by the arm and shrilled, "Come on, we're doing body shots".  She didn't have to ask me twice.  I kicked into speed walking mode and cut off some other dude just in time to snatch a tequila shot from the hand of a beautiful blond sitting on the bar.  She looked as if she had gotten her implants that morning they were so high on her chest, and I was pretty eager to find out.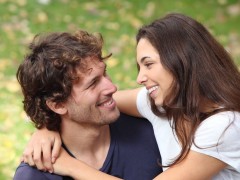 She cupped her left breast and gave it a sloppy lick just above the bikini line and when she finished one of her friends started to sprinkle salt on the moist patch.  She put a lime wedge in her mouth and smiled as she threw her arms up into the air.  Assuming this was my cue; I put my arms around her waste and scooped up every last grain of salt with my tongue.  I then tipped back the shot of well tequila that would have made me gag any other time and bit the lime out of her mouth.  Figuring I had already touched her lips with mine, I started to kiss her.  I am guessing by her tongue movements and the way she pawed at my package that I made the right choice.
Not to be out done by her friend, the girl who had originally pulled me over whacked me on my arm and declared that it was her turn.  She hopped up on the bar and lifted her bikini up over her tits.  She then slide her shorts and bikini bottoms down with a huge grin on her face; Brazilian wax, perfect!  She placed a lime wedge where her hair might have been and arched her back as she laid down on the bar and sprinkled a little salt on her nipple.  It took a moment for the bartender to pour me a shot as his gaze was focused on the nudity sprawled out on the bar.  He snapped out of it and finally handed me a shot.  Here we go; with one big lick all the salt was gone.  I pounded the shot, knocked the lime wedge out of the way with my nose and buried my face in her crotch.