Ask Your Wingman
So as a follow up from last week's post, I going to talk about re-establishing communication at your job to maximize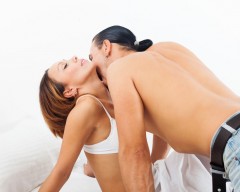 your work experience.
It's certainly a tough thing but there are a few things you need to do.
Be honest. Know what you want and be realistic. If you know that it won't be for the benefit of both you and the company you work for then you might need to look for another job.
Be considerate. I would never want to go into a situation demanding things that are unreasonable and will hurt the company and co-workers down the road. You have no clue how badly that will reflect on you. Plus, if you screw co-workers, co-workers will screw you twice over.
Be fearless. When you request something, it is going to be a tough thing to do because you don't know how your superiors or co-workers will react. They may actually very well fire you and you have to be ready for that. Just like being rejected from a girl, it's what you'll have to go through in order to get what you really want. When approaching them with your issues, you want to be confident and clear with what you are saying. Make it noticeable that you put some thought into it and it means a lot to you.
I personally have been on the fence with what I plan on doing in the next couple of months with my second job. I know after a certain point, I will not need it anymore and it's just a matter of time. As I am going through the transition between working there and just coaching full-time, what seems to be happening is that I am taking less and less hours at my second job.
It's been noticeable enough for my co-workers to see what's going on and some of them aren't necessarily concerned more so than curious. Obviously, I have seen this coming but I needed to take the time to figure out how I am going to present this situation to the people in charge of making the schedule. I have it taken care of – especially now that I am taking a 6-week summer course – so now when I sit down with them and present my case, we'll see what will result.
In the end, I've always been honest. The problem with me and with more conventional jobs that I have had in the past – and present, for that matter – is that I never live a conventional life. I'm always doing so many other things my schedule can't be regular. I can definitely understand how bosses can be frustrated with that.
But, oh well, it's my life and I'll do what I want. Let's hit the mailbag.
I was on a second date this past weekend with someone. From what I know, it seemed like everything was going well. Everything was good throughout the night.

At the end of the night, I walked her to her car and when we get there she grabbed me and gave me a wide open-mouthed kiss right there in by the car. Needless to say, my reaction was to slip in the tongue. Figured it would be harmless, right? As soon as I let it out, she stopped, said goodnight and left. We IMed later that night, so I'm pretty sure everything was fine, but I still felt guilty for some reason. I feel like I was too aggressive.

I called her last night to catch up on each others' weekend and set up another date, but got her voicemail so I left a message but realized that she was more than likely home since was on IM.

Was I too aggressive with the tongue, or am I just overreacting and thinking too much?
I'll be honest with you. You are thinking way too much and if you're thinking about a kiss this much, I am really concerned for you when something much more serious happens. That may be a frightening sight.
It's just a kiss. Wait, let me take that back. If it was your first kiss then it is somewhat important. But, I really don't think it's a big of a deal as you present it. She may not have been ready for tongue yet. It's either that or you're a terrible kisser. If it's the latter, then it's over.
But being positive, I am going to say that it's still on. Get her out on that next date and have a good time. Go for the kiss again and see what happens. Start thinking about this kind of stuff less and start to just take action.
Let me know how that works out.